ICYMI: Gov. Newsom's probation plan can reduce crime, make California communities safer
by Lenore Anderson & Karen Pank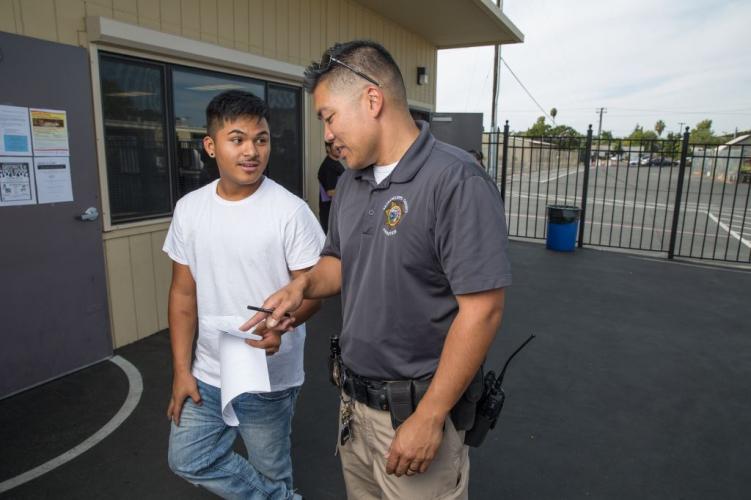 From the Sacramento Bee
Popular perceptions of American criminal justice would have us believe that most people convicted of crimes go to jail.
In fact, the vast majority actually receive a sentence of probation – monitored supervision in the community with requirements to complete programs such as substance abuse treatment, job training, victim restitution, stay away orders or others. In California, more than seven out of every 10 convictions results in a term of probation.
With that level of system reliance on probation as the mechanism to hold most people accountable, one would imagine that there would be a lot of focus on how we ensure probation is successful at stopping crime cycles. Because probation has rarely been at the center of debates on crime and justice in California, little is known about this work.
As it turns out, and despite little fanfare, over the last 10 years there has been a major change in California probation practices.
The changes have resulted in fewer people failing probation and returning to prison, more focus on increasing stability for people on probation to address underlying drivers of crime and a growing culture shift toward evidence-based rehabilitation. All of these changes improve public safety.
Today, there is an opportunity to take that progress further.
As two unlikely allies – leading organizations representing probation officers and justice reformers, respectively – we do not always see matters of crime and justice in the same light. But we both strongly agree that Gov. Gavin Newsom's leadership in focusing on probation as a key part of his public safety agenda is the right proposal at the right time.
The governor's proposals build off of past achievements and take bold steps toward more effective community supervision and local safety strategies that do not over-rely on costly imprisonment.
Here's how probation changes in the nation's most populous state began, and the positive impact of those changes so far.
Ten years ago, state lawmakers passed Senate Bill 678 to invest significant resources into rehabilitation-focused programs for people sentenced to probation. Prior to the enactment of SB 678, 40 percent of people entering state prison were entering because of probation failures and there were very few state dollars focused on local rehabilitation programs that serve people on probation.
SB 678 showed that, with state support, county probation was often more effective than a state prison commitment at reducing the likelihood someone would commit a new crime. Additional probation changes have included training probation officers in evidence-based practices, increased reentry and support services and more emphasis on community supervision practices that address underlying needs such as mental health or substance use to reduce recidivism.
The results have benefited public safety, as well as the health and well-being of people exiting probation. In the first few years after the passage of SB 678, the overall probation failure rate dropped by 23 percent. This means a reduction of individuals cycling in and out of state prison.
While achievements to date have already put California at the forefront, more needs to be done. The centerpieces of the next phase of probation progress may seem counterintuitive to some, but research has shown they work.
First, probation supervision beyond two years does not generally improve recidivism rates or impact changes in behavior. The period in which probation and treatment can make the maximal difference in positive outcomes is early on – generally within the first few months of their supervision term.
Supervising people for three to five years has diminishing returns for communities and taxpayers. It can actually harm, rather than provide benefits. Shortening terms to two years and front-loading services based on a person's risk and need, as well as their offense, has a stronger probability of enhancing public safety, stopping the cycling in and out of the justice system and helping the person stabilize.
Additionally, the logic of aligning the best programs and services to reduce recidivism early on in their term should not be based solely on the offense type. A smaller population of people identified as higher risk to re-offend, whether felony or misdemeanor, can be supervised and receive wrap-around services to stop the cycling in and out of the justice system.
We have a better chance of breaking the cycle of crime by front-loading services within the first two years of supervision for the people that need the support, regardless of offense.
Everyone from law enforcement to crime survivors to people entering the justice system should be positively impacted by these changes. We know rehabilitation is not mutually exclusive to accountability. If we know which factors to address to most effectively impact behavior change, we need a system that is incentivized to do that for all who encounter it.
Otherwise, we will risk public safety and further criminal justice system involvement. With proven evidence-based approaches, we can reduce the cycles of crime and recidivism, saving taxpayer dollars and enhancing public safety in the community. These principles are the centerpiece of the governor's proposal.
Lenore Anderson is president of Californians for Safety and Justice. Karen A. Pank is executive director of the Chief Probation Officers of California.