Jessica K. Heldman Announced as Keynote Speaker for CPOC's 2022 Foster Care Conference
Don't Miss This Presentation Outlining Probation's Evolution over the Past 25 Years!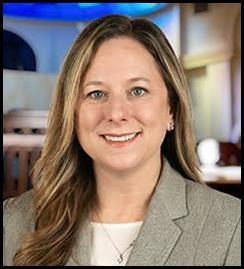 Professor Jessica K. Heldman is one of two featured keynote speakers for Day 2 of CPOC's 2022 Foster Care Conference: Building Connections for a Better Future. During her keynote, Progress & Partnership: Reflections on the Past 25 Years and the Road Ahead, she will share findings from the recent CaPRI commissioned report The Evolution of Juvenile Justice and Probation Practices in California, which examines 25 years of juvenile justice as administered by California's county probation departments.
Professor Heldman explores the significant growth of research-based policy and practice within juvenile probation during this era and highlights the critical role collaboration has played in improving outcomes for youth, families and communities. The session will then shift focus to the present and the future, showcasing examples of innovative collaborative approaches that can help jurisdictions build upon recent progress, confront persistent challenges, and meet the needs of multi-system youth. For more on Professor Heldman, click here to read her bio.
Don't miss this retrospective and prospective look at juvenile justice in California!