ICYMI: Seven Probation students awarded certificates of completion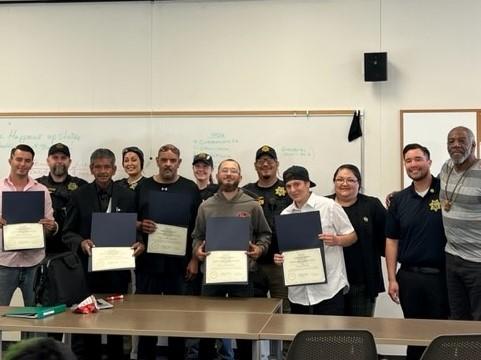 By ELIZABETH LARSON in the Lake County News
LAKE COUNTY, Calif. — The Lake County Probation Department is excited to announce the graduation of seven students from job readiness, courage to change substance abuse and coping with anger classes on June 21.
The students worked hard to complete these programs put on by the Probation Department in collaboration with Coletrain Transformation Station and the Lake County Campus of Woodland Community College.
These classes are proof of the students' commitment to make a change in their lives and the lives of their families and to complete their term of probation.
These classes are offered weekly at the Woodland Community College Lake Campus and snacks are provided to the students.
The Probation Department offered its congratulations to all of the graduates.