Probation officers conduct 'back to school' wellness checks, drop off supplies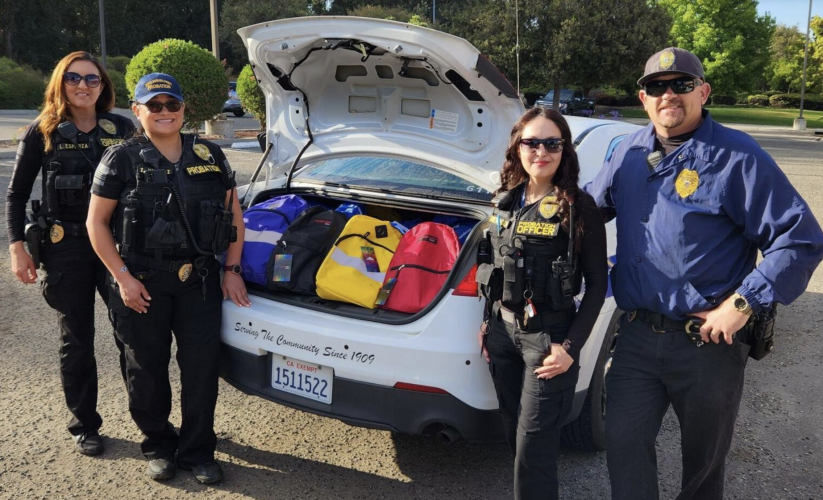 Santa Barbara County probation officers stopped by homes in the county to do some special "back to school" wellness checks and to drop off special care packages from the Santa Barbara County Education Office earlier this week.
Officers provided youths with needed school supplies, as well as some additional items of comfort for all youths in the home, and to confirm enrollment for the coming school year.
More than 80 care packages were delivered to 38 homes during checks of youths under county supervision, with a focus on preparing youth for the upcoming school year. During the visits, staff checked in on families and discussed plans for school attendance.
The Santa Barbara County Probation Department is committed to community safety and taking a proactive role in accountability and family wellness. For more information about the department, go to www.sbprobation.org.