Asian American and Pacific Islander Heritage Month: Probation Profiles
Almera Milanes
(Financial Services Manager)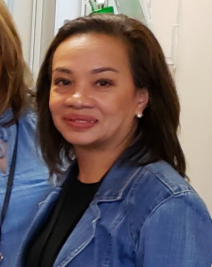 How has your heritage shaped the person you are today?
My heritage has played a significant role in the person I am today. Growing up, I was taught to value hard work, respect for elders, and the importance of family. These values have shaped my character and helped me become responsible, reliable, and compassionate. Additionally, my heritage has given me a unique perspective on the world and has instilled in me a deep appreciation for diversity and inclusivity. I am proud of my heritage and grateful for how it has enriched my life.
What does AAPIH Month mean to you?
As a Filipino, AAPI Heritage Month means a lot to me. It's a wonderful time to celebrate our unique cultures and histories, and to recognize the countless contributions that we've made to American society. It's also a chance for us to remember the struggles our ancestors faced when they first arrived in this country, and to honor their strength and determination. To me, this month is a powerful reminder that our diversity is what makes us truly strong, and that we must always strive for justice and equality for all. Let's come together as a community and lift each other up, sharing our voices with the world. I'm proud to be a part of the AAPI community, and I can't wait to celebrate our rich heritage with everyone!
What Asian American Pacific Islander dish should people try?
If you want to try some Filipino cuisine, I recommend trying Adobo! It's a dish made with marinated meat (usually chicken or pork) in a savory blend of soy sauce, vinegar, garlic, and other spices. It's a staple in many Filipino households and is loved for its unique and delicious flavor. Trust me; you won't regret giving it a try!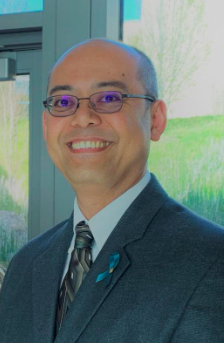 Chris Abalos
(Deputy Chief Probation Officer)
How has your heritage shaped the person you are today?
I'm forever grateful for how my Filipino heritage has shaped me as a person. Like many cultures, we value close family relationships, academic excellence, and a generous spirit. On the professional side, I'm proud to continue a long history of public service that is a hallmark of Filipino culture.
What does AAPIH Month mean to you?
I appreciate how this month celebrates the unique contributions of AAPI people and the struggles that come along with that. AAPI has such a rich history, especially in the Bay Area. It's always great to connect with people about their AAPI heritage.
Which AAPIH figure do you think people should know about? (Ex: Celebrity, Activist, Artist…etc)
I'll go with Dave Bautista! His mother is Greek and his father is Filipino. That guy is awesome; Professional Wrestler, Jiu Jitsu Practitioner, Actor, and Guardian of the Galaxy.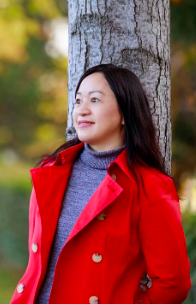 Hong Liu
(Deputy Director of Administrative Services)
How long have you been with the department?
I've been with the department for 12 years and with the County for 16 years.
What has been your favorite assignment?
My favorite assignment is my current position [Deputy Director of Administrative Services]. I've been in this position for 11 years.
What do you like to do in your spare time?
Writing Chinese poems including both modern and classic poetry, and doing photography are my two hobbies. I also enjoy reading and watching movies in my spare time.
What does working in San Mateo Probation mean to you?
First, working in a county government agency gives me the opportunity to serve the community. I like to be a public servant as it is meaningful to make contributions to our communities. It is fulfilling and rewarding.
What does being a leader in San Mateo Probation mean to you?
Being a leader in the department means I can participate in strategic planning for the department and making important decisions. Leaders at the executive level establish vision, mission, and strategic goals for the department. Leaders need to lead by examples to highly support department's vision and mission. It means fostering a positive working environment and promoting synergy amongst employees. A leader should inspire others to do their best work toward department goals. Being a leader also means empowering employees to make decisions and overcome challenges. A good leader should motivate staff and encourage them in career growth and advancement.