Camp Singer youth win best in show in build contest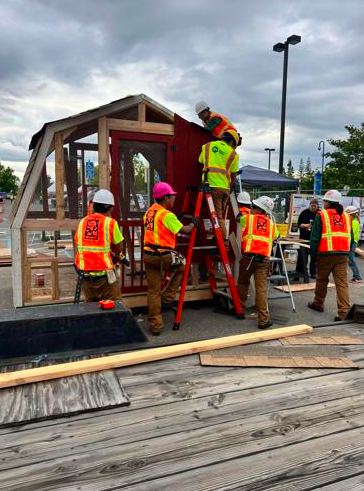 By Michaela Harris In the Appeal Democrat
Youth at the Maxine Singer Youth Guidance Center – also called Camp Singer – were awarded Best in Show as well as Safety Officer of the Year on May 3 and 4 during a building competition in Sacramento.
The 2023 Construction Industry Education Foundation Design Build Competition challenges students to design, plan and build a structure. The two-day competition consisted of 40 high schools throughout Northern California, including schools from Sutter, Wheatland, Marysville and Yuba City.
A team of 11 students at Camp Singer worked together to build a chicken coop over the course of the competition, Deputy Superintendent of Institutions Laura Topete said. Camp Singer is a long-term court commitment program for youth aged 14 and over. The kids are typically committed to the program for about a year, but many of them finish within six months depending on their behavior.
"He's in charge of explaining all of our safety equipment, making sure everyone had their helmets and glasses on, that there were no injuries, and also ensuring that if the judges had any questions, he was the one to answer them," Topete said.
The Camp Singer team spent around two months preparing for the build competition with many of them having never worked with their fellow teammates before. Topete thought this was especially impressive in comparison to other high schools that have all school year to build their sense of teamwork.
The Camp Singer team was also awarded a $1,000 Harbor Freight Tools gift card to purchase additional construction tools and materials.