Celebrating AAPI Heritage Month: A Lineage of Service
Derek Hom's father Morgan was the first AAPI probation officer in San Francisco; He wants to continue his legacy of diversity & service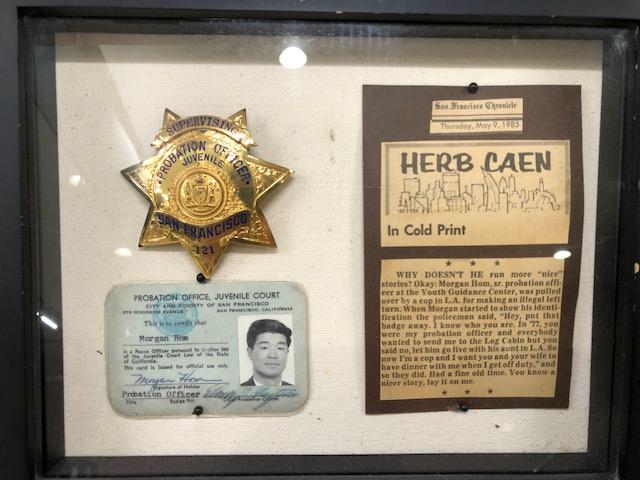 In honor of Asian American Pacific Islander (AAPI) heritage month, Chief Probation Officers of California are highlighting Senior Supervising Probation Officer Derek Hom and his late father, Morgan Hom.
Morgan Hom was the first Asian Probation Officer in the San Francisco Juvenile Probation Department when he was hired in 1962, and his work inspired many, including his son Derek, who decided to continue his father's legacy.
Officer Morgan Hom began his career in probation as a Juvenile Hall Counselor in 1962 and ended his career as a Supervising Probation Officer in 1997. In total, he had spent well over 35 years with the San Francisco Juvenile Probation Department.
Growing up, Derek's father instilled a strong sense of right and wrong. He would also educate his children on quintessential topics of the time, such as equity and diversity and ensure that he promoted change and challenged the juvenile justice process.
Morgan made a point to teach Derek to question what he knows and advocate for what is right. Seeing his father's example of working within the system to help youth, Derek went on to work at a juvenile hall, and on his first day, he noticed how much fulfillment he experienced listening to the youth's stories and interacting with them.
"It just all came together, honestly from my very beginning with Probation. The example my father gave me, the opportunity to help some of our most complex youth and being able to serve my community in this way", Derek said.
Throughout Derek's career, he has been an incredible mentor to his staff and a consistent advocate for resources and policies that enhance the quality of services for youth. He also developed and delivered training for other probation officers to enhance best practices such as using detention alternatives, implementing the Continuum of Care Reform Act (CCR), and utilizing evidence-based strategies to provide youth with the support and resources they need.
With his father's example, he is making a significant impact in the lives of justice-involved youth.
Probation's workforce in California is becoming increasingly diverse, with 72% of probation officers being non-white. This diversity allows probation officers to deliver culturally-relevant services and interventions and help justice-involved individuals transform their lives and find safer, healthier life paths.
We honor officers like Derek Hom and Morgan Hom who fearlessly led the way to create the probation profession we see today – one that is highly diverse, gender equitable, educated and well-trained.
AAPI heritage month enables us to reflect on probation's progress in diversity. It also provides the opportunity to continue to evolve our systems to enhance service throughout California.