El Dorado County Probation Partnered with Ink Doctors for a Free Tattoo Removal Event
At the El Dorado County Probation Department, we recognize the importance of addressing the challenges faced by justice-involved individuals and supporting their journey towards positive change. One such challenge is the presence of tattoos that serve as constant reminders of a troubled past. Tattoo removal can be costly, and access to free removal programs is limited.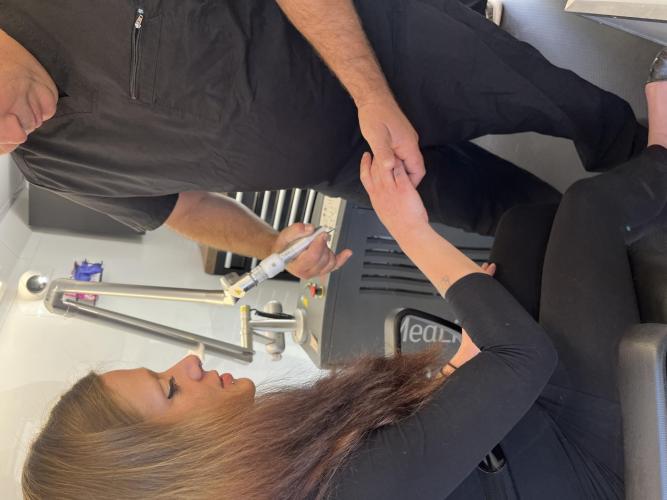 Fortunately, we have partnered with Doctor Tanghetti's office to provide a free tattoo removal program. This program, initially offered to Sacramento, Placer, Butte, Yolo, and Amador counties, is now available to El Dorado County residents as well. Eligible individuals must be under the age of 25 and complete 25 hours of community service. We understand the significance of removing tattoos, especially those related to gang affiliations, from visible areas such as the face, neck, and hands.
While minimal tattoo removal offices in Sacramento and the Bay Area offer free or reduced fee services for gang-related tattoos, this leaves individuals with non-gang related tattoos at a disadvantage, particularly if they lack transportation to access these services.
Allow us to introduce you to Dylan Morton, who has personally experienced the challenges associated with tattoo removal. Dylan's journey with the Probation Department began on June 15, 2007, when he was held at intake for a marijuana possession citation. Over time, his criminal behavior escalated, leading to his adjudgement as a ward of the Court on January 1, 2008, following charges of vandalism and battery. Dylan spent a significant portion of his youth in Juvenile Hall and eventually ended his wardship on April 19, 2011, with an unsatisfactory adjustment.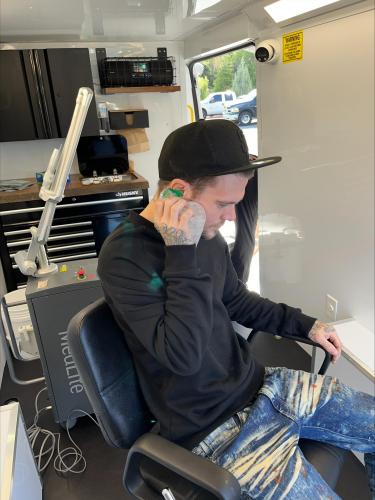 On June 15, 2012, Dylan received his first sentence to State Prison. For much of his twenties, he was either in custody or under parole/probation supervision. It was during his last State Prison commitment that Dylan made a pivotal realization: he was facing additional prison time for assault and drug charges acquired while incarcerated at the El Dorado County Jail. Despite being sentenced to five years in State Prison, Dylan successfully turned his life around. He renounced his association with the Norteno gang, completed various programs such as anger management and MRT, and actively engaged in a MAT (Medication-Assisted Treatment) program. Dylan even collaborated with Community Health to regulate his Suboxone dose upon release.
Today, Dylan is living a transformed life. He has been sober for five years, working full-time at Cal Trans, and cherishing the newfound relationship with his older child. However, Dylan still carries a facial tattoo, which serves as a constant reminder of his troubled past. When asked about the importance of tattoo removal, Dylan expressed his desire to remove it as it no longer aligns with the person he has become. He feels that the tattoo hinders his interactions with others, causing either intimidation or unwanted confrontations.
Regrettably, Dylan's age prevented him from accessing Doctor Tanghetti's services, even though he fulfilled the community service requirement. Additionally, Ink Off Me, a local tattoo removal facility, turned him away since his face/neck tattoos were not gang-related. The approximate cost of $2,500 quoted by Ink Off Me was simply unaffordable for him. Dylan's situation is not unique, as many justice-involved individuals share the same remorse over tattoo decisions made during their addiction or while in custody.
Recognizing the need to address this issue, the El Dorado County Probation Department strives to offer tattoo removal as an additional program to assist clients in their long-term positive transformation. We recently hosted our first event on May 25th, in partnership with Ink Doctors. A total of 21 individuals participated, including referrals from Progress House, community members.