Fresno County probation department unveils mobile units to enhance outreach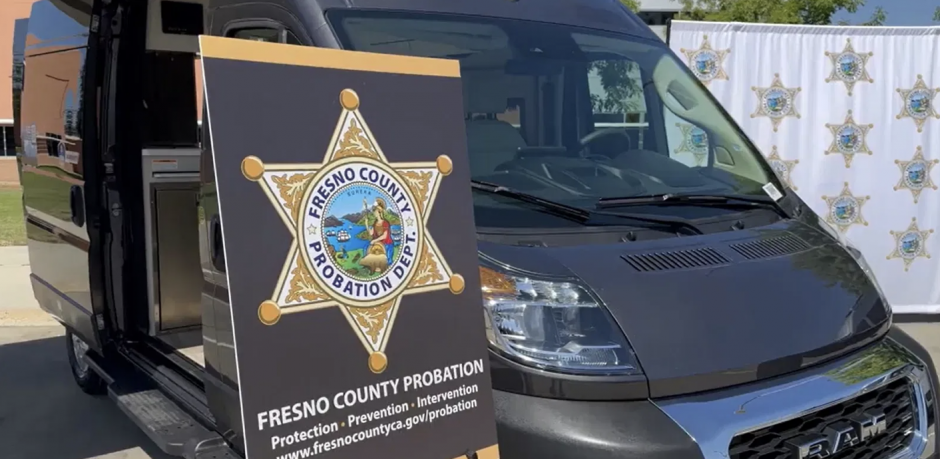 By Rich Rodriguez in Fox26News
FRESNO COUNTY, Calif. — The probation department has new wheels to take its services anywhere in Fresno County.
Two custom vans will provide better outreach for people on probation.
The new offices on wheels for Fresno County Probation have all kinds of whistles and bells.
Each camper-style custom van has a workstation, shower, bathroom and a generator. Probation officers will provide offsite services in 15 communities in Fresno County plus Fresno.
Fresno County Chief Probation Officer Kirk Haynes says the vans have been on his wish list for five years.
"We see that there's a gap and we want to try to do everything we can to fill that gap to try to position our clients to the best way possible," Haynes said.
The probation department supervises nearly 13,000 people in Fresno County. More than 2220 people live beyond the Fresno city limits plus 640 are homeless.
Fresno County District Attorney Lisa Smittcamp applauds probation for providing services beyond the comfort zone.
"This is adding to their plates. Yes it's convenient and they're nice and fancy and there's air conditioning and heat but this is adding to their workload," Smittcamp said.
A state grant paid for the vans but not for extra staff. People at the podium Thursday believe reaching out to probationers who don't have transportation will assist in their rehabilitation journey.
Susan Holt is director of Fresno County Behavioral Health. "These mobile units will allow the department to meet people where they're at and provide engagement, outreach in a way that also provides dignity for persons feeling enormous challenges," Holt said.
The new mobile offices will soon be on the road providing services, to give people on probation a better chance to succeed.
A $470,000 state grant paid for the two vans.