ICYMI: Fox 5 – First Black female chief to lead county probation department brings expertise, diversity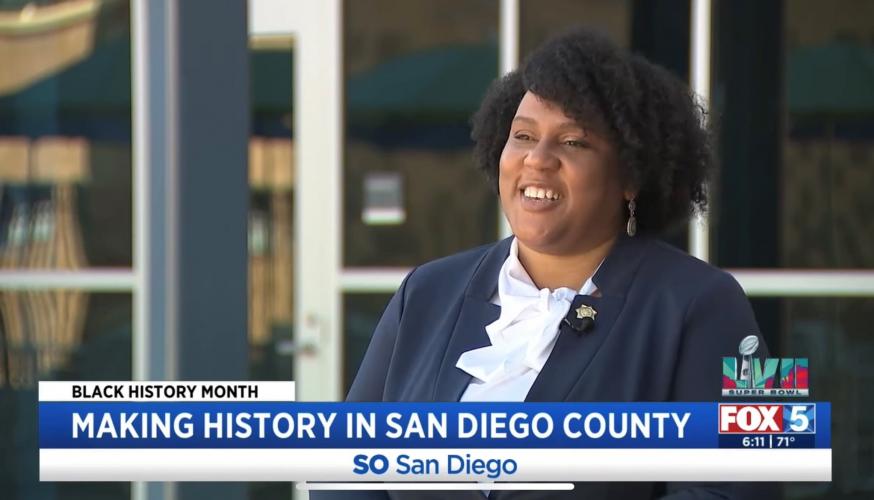 In Fox 5 San Diego by Alani Letang
FOX 5 is highlighting a woman who broke boundaries as the first Black female San Diego County probation chief.

Chief Tamika Nelson takes on this role as complete oversight of the probation department.

"It is a true passion, because I genuinely love people," Nelson said.

The San Diego County Probation Department is settling in with their top boss. Nelson started her role as the first Black woman to lead the department since January 2022.
"That weight or honor is not lost on me, it is a different perspective in how we think, seeing the bigger picture, what are the goals," Nelson said. "So being a Black woman knowing what's going on in the community and how that effects our youth."
Before her historic role in San Diego County, Nelson held the position of assistant chief probation officer in San Joaquin County. Nelson led a committee to reduce racial and ethnic disparities in San Joaquin County.

However, Nelson said law enforcement was not always in her line of sight.

"My goal since I was a child was to be a lawyer. Then my mother said there is an opportunity at a juvenile detention facility, you should look into that and become a counselor," Nelson said. "My life goals shifted from wanting to be a lawyer, from wanting to be a probation officer."

"The fact that I can look at the department I was working and could count on my hand and know who they were. But now here I do enjoy that I can't count, there are so many names and different kind of people," Nelson said.

Nelson earned a B.A. in political science at University of California San Diego. She then earned her law degree from Humphrey's School of Law in Stockton.

Nelson now has 20 years in the probation field. Nelson oversees all San Diego County Probation operations and administrative functions. This includes oversight of more than 1,000 employees in their role with adult and youth supervision, pre-trial matter and detainment.
"I don't do it alone, and I really depend on my team," Nelson said. "So the African proverb, if you want to go fast, go alone, but if you want to go far, go together. That's what it takes here," Nelson said.

Nelson said she brings a vision of less punitive, more rehabilitation, balance, paired with support to restore people back into the community.
The probation department has been dubbed the department of second chances. The chief said that it feels familial having grown up with family members in probation, parole, cases of substance abuse and violence.
"I see everyone here as my family, I don't know how to disconnect or separate those two or to see people differently," Nelson described.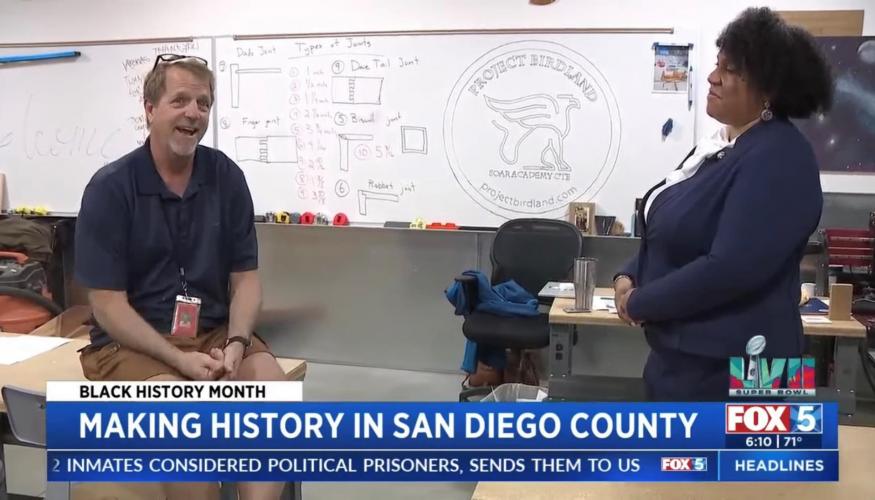 Even when faced with scrutiny, Nelson said you have to rise up to the job.
"Listen to the criticism, you can find some value in that," Nelson said. "I'm here to serve not only my team, but our community. I feel that passion, so it comes from within and finding purpose, in what I do and I am vey happy to come to work everyday."