Orange County Probation Department appoints Daniel Hernandez as Chief Probation Officer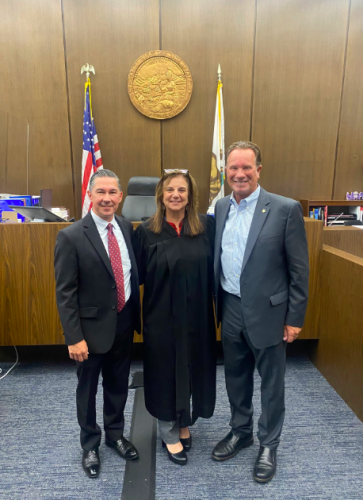 In the Orange County Breeze
The Orange County Executive Officer (CEO) Frank Kim announced that Daniel C. Hernandez is the new Chief Probation Officer of the County Probation Department on July 26, 2022. The announcement came after the Board of Supervisors unanimously appointed Chief Hernandez.
"Following 28 years with the department, from entry level correctional officer to his most recent position as the Chief Deputy Probation Officer, Daniel has served the department as a highly effective leader," says County CEO Frank Kim. "The County is fortunate to have had a legacy of fantastic Chiefs. I'm confident that Daniel will continue this legacy. Please join me in welcoming our new Chief Probation Officer."
"This Probation Department combines many different functions in the name of change for the clients and community we serve," says Chief Hernandez. "I look forward to the years to come and what we can do together."
In 1994, Chief Hernandez began his career with the department as Probation Night Counselor at Orange County Juvenile Hall. He climbed the ranks, joining the executive management team in 2021. Throughout his career, Chief Hernandez has worked in a wide range of assignments and collaborated with justice stakeholders and community-based partners on diverse projects and initiatives.
Chief Hernandez' experience will serve the Probation Department well as he leads the agency in its mission to provide the highest quality service through effective, research-supported practices; family and community engagement; collaborative partnerships; and employee enrichment.