San Francisco County Adult Probation Department's Victims Restitution Unit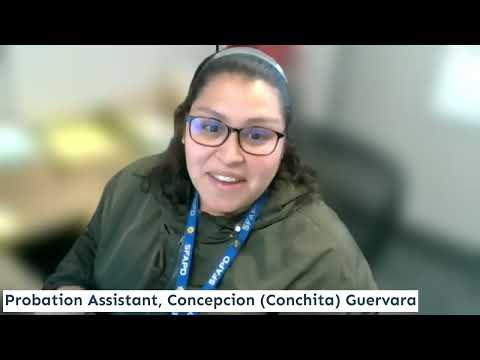 In honor of National Crime Victims' Rights Week, CPOC is proud to highlight the work that probation departments across California are doing to protect victims and provide trauma-informed care.
The San Francisco County Adult Probation Department includes a victims' restitution unit. The Adult Probation Department assists victims by obtaining the money an offender owes to a victim. Under California law, all victims of a crime who experience a financial loss due to the crime have the right to receive restitution from the offender. The victim can be the person or business harmed, the person's immediate family member(s), or another person if the victim is a minor, deceased, or physically or psychologically incapacitated. Only a judge can order restitution, and the dollar amount will be based on the losses that the victim experienced due to the crime.
"During the pandemic, there have been so many victims of crime, and it has been unfortunate for victims and their families. We are proud to help crime victims navigate the process and help them find a bit of closure," stated Supervising Probation Officer Adela Martinez.
The San Francisco Adult Probation Department is committed to protecting the community, serving justice, and changing lives. Therefore, they will help victims provide the Court with information about losses in time for the offender's sentencing hearing.
The Unit offers victims of a crime with the tools and resources to obtain restitution and support their emotional wellbeing. The department provides a 24-hour crisis line, criminal justice interventions, housing, and rental assistance, counseling and case management services, and health services.
The San Francisco Adult Probation Department's Victims Restitution Unit is intended to assist crime victims. Officers are trained experts prepared to successfully manage trauma and other needs of the victims they serve, and probation connects service and needs to enhance safety and restoration.