Amanda Gibbs to serve as the Chief Probation Officer for Napa County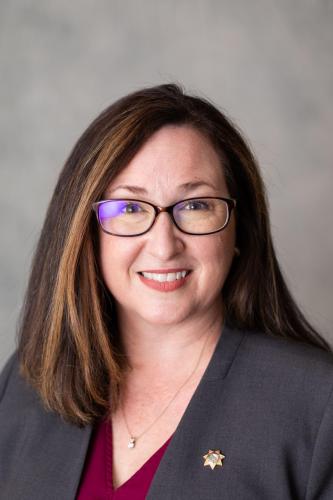 Amanda Gibbs has been appointed to serve as the Chief Probation Officer (CPO) for Napa County, replacing Julie Baptista who retired last month.
"Amanda's qualifications, exemplary record of service, demonstrated history of collaboration, and leadership traits speak volumes," said Presiding Judge Hon. Cynthia P. Smith of the Superior Court of Napa County. "We know she will serve this community with distinction."
As CPO, Gibbs will oversee Adult Probation Services, Juvenile Probation Services, and the Juvenile Hall.
"I have every confidence that Amanda will continue to advance Napa County's commitment to evidence-based services that are needed to change lives and create long-term safety in our communities," said Ryan Gregory, chair of the Napa County Board of Supervisors.
Throughout her career, Gibbs has focused on bridging systems of care to better serve probation clients and enhance the sustainability of rehabilitative outcomes.
"I am honored by the opportunity to lead a department dedicated to transforming the lives of people in our justice system," said Gibbs. "In probation, we cherish opportunities to see clients succeed after they have experienced hardship and challenges in life," Gibbs said.
To read this article in its entirety click here.