Celebration of Probation Services Week 2022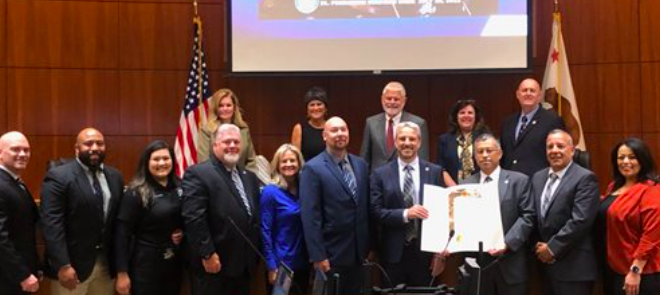 Today, Chief Probation Officer Robert Reyes announced this year's annual Probation Service Week will be taking place from July 17 – July 23, 2022, to honor probation professionals who work to keep communities safe, return restitution due to victims, and support the rehabilitative process for the justice-involved individuals under their supervision and care.
Probation's mission, as the alternative to incarceration, is to reduce recidivism and enhance community safety. Probation focuses on ensuring accountability while helping justice-involved individuals transition out of the system permanently through opportunity and evidence-based rehabilitation.
On Tuesday, July 19, 2022, the Board of Supervisors will honor the officers and staff of the San Luis Obispo County Probation Department with the reading of a resolution commemorating Probation Services Week 2022.
This year marks the 16th year anniversary of Probation Services Week in San Luis Obispo County and the 23rd anniversary of the first proclamation of Probation Services Week made by then Governor Bill Owens of Colorado in 1999. Now, all 50 states have joined in honoring the nation's pretrial, probation and parole professionals during the month of July.
Media Inquiries: Chief Probation Officer Robert Reyes, 805-788-2951
Released on Monday, July 18, 2022