CPOC Highlight: "In Your Corner": Alameda County Young Adult Opioid Initiative
From Alameda County Probation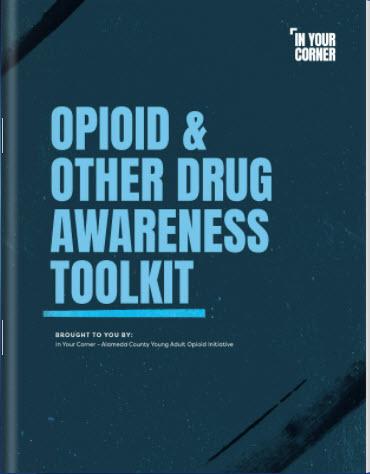 The Alameda County Probation Department has launched an opioid initiative striving to connect young adults to the compassionate supervision and accountability they need and provide preventive and rehabilitative services through evidence-based practices and collaborative partnerships.
The In Your Corner: Alameda County Young Adult Opioid Initiative is a part of a comprehensive opioid initiative funded by the U.S. Department of Justice and Office of Juvenile Justice and Delinquency for community providers and agencies who serve young adults in extended foster care. This initiative aims to raise awareness about opioid and substance use disorder as a chronic health condition and reduce stigma so that young adults may get the support they need without fear of judgment or loss of benefits.

To read more and download a printable PDF of the "Opioid & Other Drug Awareness Toolkit" visit: https://probation.acgov.org/opioid-and-other-drug-awareness-toolkit.page?