Daily Republic: Probation Department: A little positivity goes a long way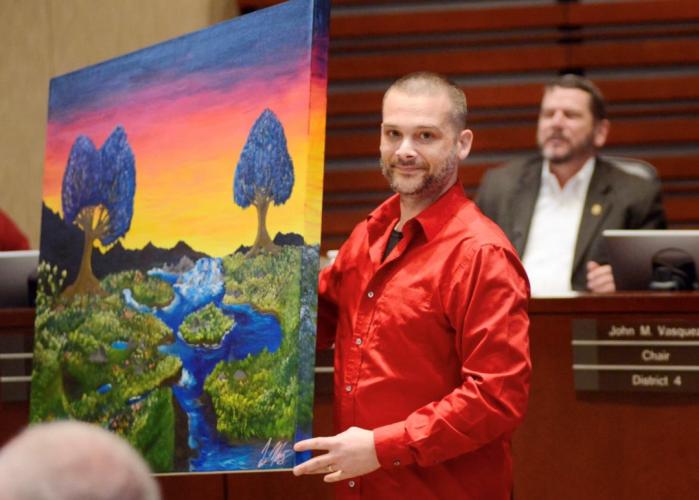 In the Daily Republic
FAIRFIELD — Only 19% of the adult probationers who were in the Solano County system in 2018 and 2019 were convicted of a felony within two years of leaving supervision.
…
And those individuals who participate in the Centers for Positive Change programs do even better, Chief Probation Officer Chris Hansen told the Board of Supervisors on Tuesday.

"For those who do complete the (Centers for Positive Change programs), they actually have a faster drop in recidivism than our regular population," Hansen said.
The centers, one in Fairfield and one in Vallejo, serve as a one-stop location at which participants can address a range of issues, including substance use, mental health, work skills development and housing.
Tim Mahoney is one of those individuals.

"This is really exciting for me. I came from a really bad background when I was a kid," said Mahoney, who unveiled a painting that will hang in the Therapeutic Social Services Center, part of the Probation Department's office in Vallejo.
…
Mahoney recounted a story of addiction, his time in the criminal justice system and even losing his first two children, who he has not seen in 11 years.
Now he has two more children, who also were taken from him, but ultimately returned, and he has been sober for nearly two years. Painting clears his head.

"I had a lot of mental trauma … and when I paint, it all goes away," he said. "I hope to do something with it, but I'm not going to stop. It's a necessity."
He also told the board how critical it is in the "addict world" to have a place to live if there is any hope to get clean.
The comment followed an earlier presentation on the Probation Department's housing program, which includes short-term sober-living transitional housing, rapid re-housing – a housing first model – and permanent housing.

…

"If we don't have a place to put their heads, we can't do the other treatments," Hansen said.

The board presentation also included the changing world of juvenile probation, and especially what will be the influx of offenders who otherwise would have been incarcerated in a state facility.
While Hansen said the department never forgets why those individuals are where they're at, they have tried to create a more comfortable and functioning environment to live in during their stay.

That is also true for the lower-level juvenile probationers, who have opportunities to complete their high school education, take community college classes, learn trade skills, technology skills and better relationship counseling. There are even two music studios.

Dean Wilder played a tape of a rap song produced by one of the probationers, its theme, "I'm not coming back."

Breaking those ties to the people and the environment that sent these individuals to the Probation Department in the first place, Hansen said, is one of the toughest challenges his department faces.
That is why his staff does not turn away anyone who has been in the system – sometimes the probation facilities are the only positive place for them to go.
That is why the next step in the evolution of the system is more prevention. Hansen talked about seeking grants that will allow his staff to get out into the schools more.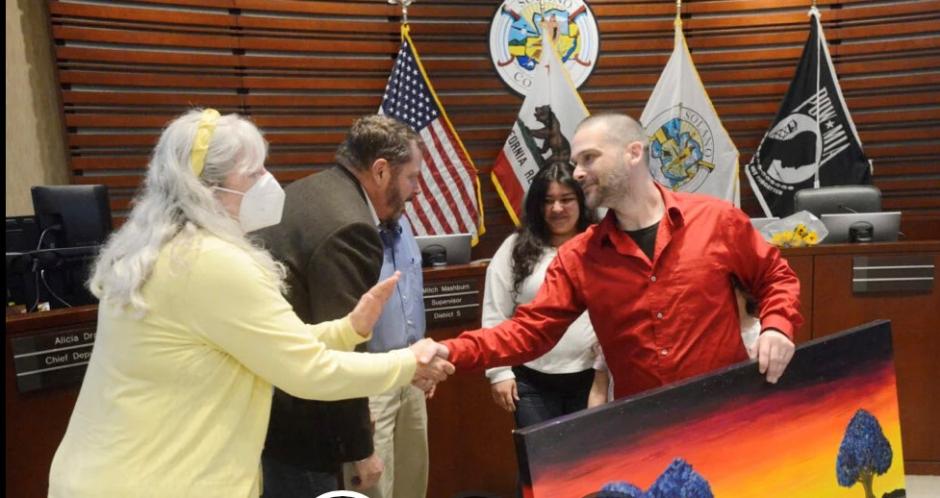 …