Fresno County Probation Unveils 2023 Victims' Memorial Quilt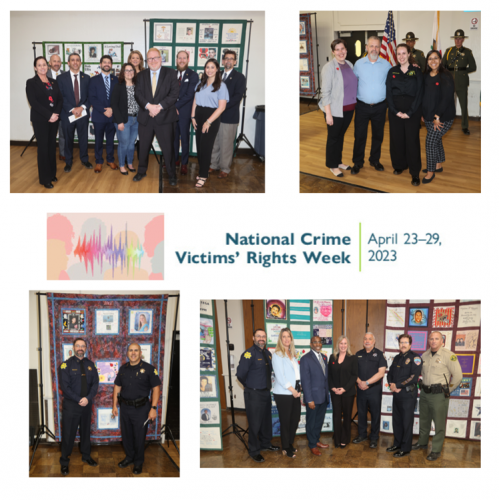 On April 25, 2023, in recognition of National Crime Victims' Rights week, the James Rowland Crime Victim Assistance Center in Fresno County unveiled the 2023 Victims' Memorial Quilt.
The Victims' Memorial Quilt stands as a lasting memory to innocent victims of Fresno County who lost their lives to acts of senseless violence. This year, 22 patches were added to the Memorial Quilt, totaling over 500 patches since our first quilt in 1994.
Approximately 300 guests representing survivors, family members, law enforcement, various County departments, State legislature, and State and community based agencies came together as one, to ensure those represented on this year's quilt, as well as past quilts, were honored, remembered, supported, and that their 'Survivor Voices' were heard.