Governor Brown Appoints Probation Chief John Keene to California Interstate Commission for Adult Offender Supervision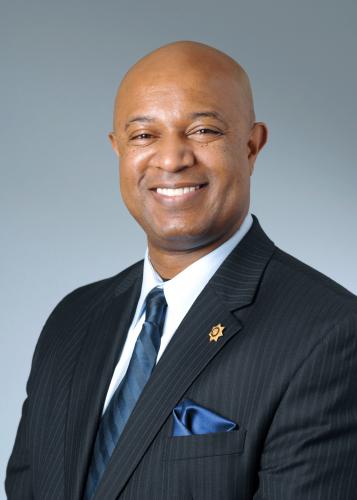 SACRAMENTO – Governor Jerry Brown announced his appointment of San Mateo County Chief Probation Officer John Keene to the California Interstate Commission for Adult Offender Supervision.
"Chief Keene will be a tremendous addition to the Interstate Commission," said Chief Jim Salio, President of the Chief Probation Officers of California (CPOC), and who previously served on the commission. "Chief Keene is an experienced professional with incredible insight and value to the field of probation and supervision and will be an asset for the safety of California communities. My utmost congratulations to him on this well-deserved appointment."
The Interstate Commission for Adult Offender Supervision oversees the day-to-day oversight of the interstate compact between the states. The Commission circulates rules to achieve the goals of the compact, ensures an opportunity for input and timely notice to victims and to jurisdictions where offenders are authorized to travel or relocate. The Commission monitors compliance with the rules governing interstate movement of offenders and guides the transfer of offenders in a manner that promotes effective supervision strategies consistent with public safety, offender accountability, and victim's rights.
Keene will serve a 4-year term as the probation representative required by statute on the Interstate Commission. Chief Keene has been Chief Probation Officer of San Mateo County since 2013. He served in several positions at the Alameda County Probation Department from 1998 to 2013, including deputy chief probation officer, division director, unit supervisor and deputy probation officer. Keene earned a Juris Doctor degree from Southern University Law Center.
"I feel privileged to receive this appointment from the Governor," said Keene. "I believe my experience will be beneficial to the Commission to help ensure effective supervision strategies are being utilized and am proud to be a representative of the California probation profession on the Commission."