Governor Newsom Appoints Probation Chief Kirk Haynes to Board of State and Community Corrections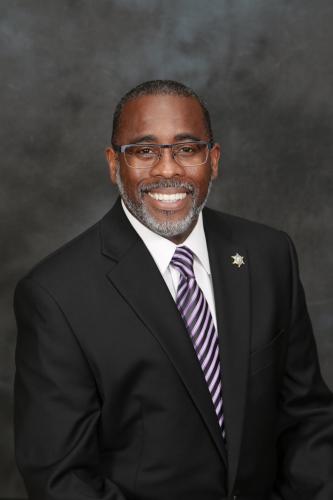 SACRAMENTO – Governor Newsom announced his appointment of Fresno County Chief Probation Officer Kirk Haynes to the Board of State and Community Corrections (BSCC).
"I am deeply humbled to receive this appointment and recognition from the Governor," said Haynes. "I believe my experience will be an asset as I serve in this position at the BSCC. I'm excited to begin my term as a member of the board and as a representative of the California probation profession."
The Board of State and Community Corrections is an independent statutory agency that provides leadership to the adult and juvenile criminal justice systems; expertise on Public Safety Realignment issues; and offers technical assistance on a wide range of community corrections issues.
Chief Kirk Haynes has been Chief Probation Officer at the Fresno County Probation Department since 2018, where he has held several roles since 1994, including Job Specialist, Deputy Probation Officer I-IV, Probation Services Manager and Probation Division Director. Haynes was CORE Program Instructor for the State Center Regional Training Facility, Police Academy from 2012 to 2018. He was an Eligibility Worker for the Fresno County Department of Social Services in 1994.
"Chief Haynes is a thoughtful and compassionate leader and will make an incredible addition to the BSCC," said Chief Steve Sentman, President of the Chief Probation Officers of California (CPOC). "Chief Haynes' ability to listen fairly to all sides and rely on evidence and experience to inform his decisions will serve him well in this position and be of great benefit to our state and community corrections."
California Probation is educated and trained to help protect communities by carefully balancing justice-involved individuals' need for accountability along with their need for the help, hope and opportunity required to safely leave the justice system permanently.