Humboldt County's chief probation officer Bill Damiano to retire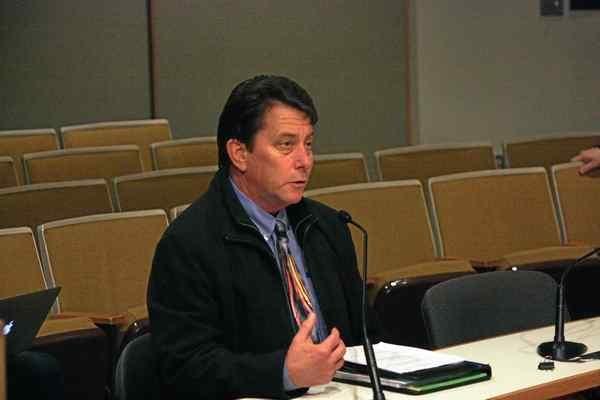 Humboldt County's Chief Probation Officer Bill Damiano is set to retire on April 13, with the Board of Supervisors voting Tuesday to appoint his assistant Shaun Brenneman to the post on an interim basis.
Damiano, who has served as chief probation officer since 2010 and has more than 29 years experience working for probation, informed the board of his plans to retire in late 2017.
"We've got a top notch Probation Department in Humboldt," Damiano wrote in an email to the Times-Standard on Tuesday. "We do truly extraordinary work in the community and significantly impact the lives of countless individuals, offender and victim alike — by restoring people to law-abiding lifestyles and holding those accountable who have yet to achieve that objective. I have every confidence in Shaun Brenneman's ability to continue to move the department forward in its mission."
Damiano and county staff both recommended the board appoint Brenneman. According to the county staff report, Brenneman is an alumnus of Humboldt State University, has worked with the Probation Department for 21 years, has 21 years of law enforcement experience and was named the 2017 California Association of Probation Services Administrators Northern Region Employee of the Year.
As for Damiano's plans after retirement, he said, "My plans after retirement are to figure out who Bill Damiano is when not working for Probation.
"Twenty-nine-and-a-half years is more than half my life doing probation work," he wrote. "Now that I've recovered fully from my back surgery two years ago, I plan to start by getting back to nature with kayaking and backpacking, and then doing some personal studies and exploration. After a while (unspecified), I will check out ways that I volunteer in the jail helping inmates do re-entry planning for success."
Brenneman is set to hold the position of interim chief probation officer until the county and the Humboldt County Superior Court finalize a memorandum of understanding that would allow both entities to jointly supervise the chief probation officer.
Damiano said the position is appointed by the presiding judge, but that the County Administrative Office and the chairperson of the Juvenile Justice and Delinquency Prevention Commissions also have a voice in that hiring decision.
"The chief [probation officer] is paid by the county, but technically works for the courts in conducting pre-sentence investigations, making recommendations regarding sentencing, providing community supervision of court-ordered individuals, and managing the juvenile hall, among other things — things can get a bit murky at times, since the courts do not fund the Probation Department, but depend upon our services to perform their judicial function," Damiano wrote.
"I believe there are many counties that have an [memorandum of understanding] between the Superior Court and county regarding oversight of the Chief PO position, but Humboldt hasn't had one before now that I'm aware of," he continued.
By Will Houston