ICYMI: Probation Officers Hand Out Wellness Bags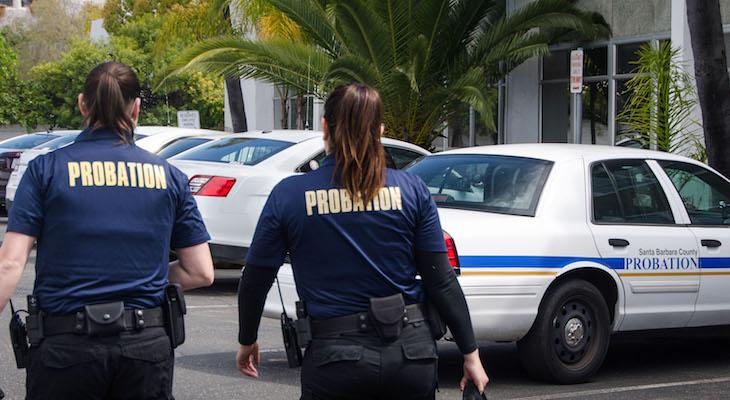 From the Santa Barbara Edhat.
On March 25, 2021, the Santa Barbara County Probation Department conducted county-wide wellness checks on active Probation and Post Release Community Supervision clients. The operation specifically focused on probationers where it was determined there were children, victims, or vulnerable adults in the home.
These cases included, but were not limited to domestic violence, child abuse, elder abuse, family violence, and where there was a child likely residing in the home. The operation included the cities and surrounding area of Santa Maria, Orcutt, Lompoc, Santa Barbara and Goleta.
This "Operation Safe At Home" event was the third in a series of operations executed during the COVID-19 pandemic. The focus has been to perform wellness checks on active probationers and their families, observing living environments and documenting any needs of the family, providing information on probation and community resources, and deterring any future criminal activity by ensuring client compliance with their terms and conditions of probation.
Wellness bags with sanitizing products, resources and food were provided to each family and Easter-themed baskets were handed out to children. The operation was a success with a total of 24 Probation Officers participating visiting 33 locations. Zero arrests were made and families expressed appreciation for the resources and support.
The Santa Barbara County Probation Department remains committed to community safety and taking a proactive role in accountability and family wellness.
Read the full article on the Santa Barbara Edhat.
Probation Departments all over the state of California are delivering evidence-based programs and supervision as well as rehabilitative services, which result in lower recidivism and a pathway to success for clients and healthier communities.