ICYMI: Ribbon cutting held for regional juvenile hall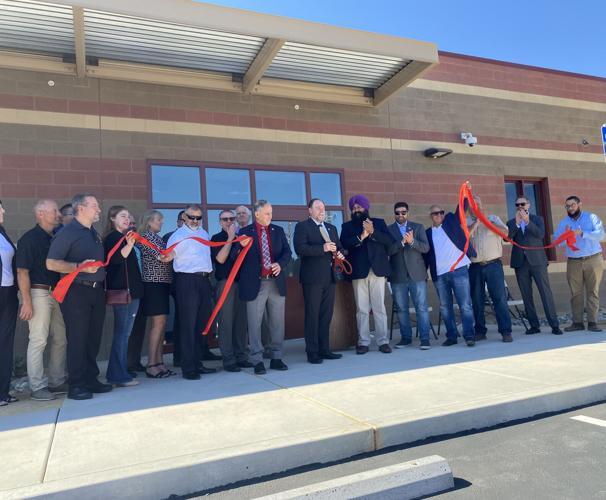 From The Appeal Demorat
The Tri-County Youth Development Center, a new juvenile hall facility focused on providing treatment-based rehabilitation, will begin serving Yuba, Sutter and Colusa counties this fall.
Community leaders, members of law enforcement and county probation services gathered at the facility in Marysville for a ribbon cutting ceremony on Thursday morning.
The Yuba County Probation Department will serve as primary operators for this facility, providing treatment-focused care options for young offenders while they receive educational and therapeutic services in order to transition back into their communities, Yuba County officials said.
…
The Youth Development Center is the only regional juvenile hall facility throughout California, and was created through a partnership between Yuba, Sutter and Colusa counties, officials said.
After recognizing a need to better serve juveniles in each community, Colusa County partnered with Yuba and Sutter counties to form a joint partnership authority to maximize use of state funding to construct new facilities, Colusa County officials said.
"This grand opening signifies so many important factors, but at the forefront is our youth. They are simply the most important part of our communities, and today places great value, trust and belief in them. When you invest in our youth, you invest in our future, and this is everlasting and genuine," Chief Probation Officer Jim Arnold said. "To create a place and environment that says you are valued, loved and believed in starts a path to recovery, which in turn, creates pride and spirit. This is what we believe is the purpose and inspiration for our new juvenile home."
…
"Today also signifies team. The power of a team can at times be unmeasurable when you have three counties come together with a vision to make the difference you're seeing and feeling today. Yuba, Sutter and Colusa counties are examples to follow, but most importantly, we're a team that will impact our youth for many years to come," Arnold said.
The facility contains therapeutic paint colors to create a homelike atmosphere such as blue, green, orange and gray, officials said. Furniture throughout the new campus also consists of inviting colors rather than metal furniture pieces typically found in detention facilities.
Yuba County Probation Victim Witness Assistance Officer Jason Roper said that the Youth Development Center's primary focus is building connections and relationships with youths through individual, group and family counseling. He hopes that within the first 30 days of a juvenile's stay in the center, probation staff and mental health specialists will be able to provide them with support and opportunities to grow.
…