Imperial County Probation Project ASPIRE for Youth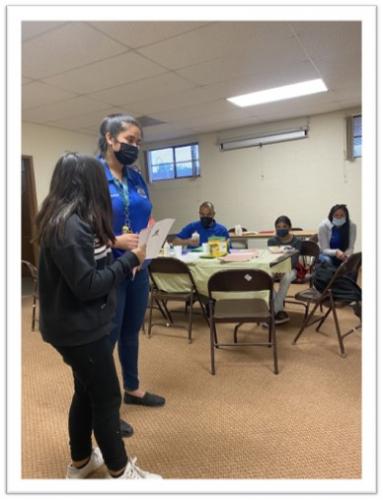 The Imperial County Probation Department, in partnership with county Parks and Recreation, has developed an after-school and Saturday program for youth in outlying areas of Imperial County called Project ASPIRE.
Young people in Seeley, Ocotillo, Palo Verde, Heber, Calipatria, Niland and Salton City may benefit through the offering of recreation, homework assistance, and arts and cultural activities.
The Imperial County Board of Supervisors voted unanimously last year to add a supervising probation officer and four youth service specialists for the program.
"Really, what we're doing is continuing the tradition of reaching out to our underserved communities and trying to keep young people from entering the juvenile justice system in the first place by giving them opportunities that may not exist otherwise due to perhaps their geographical location, family income, or other factors," Probation Chief Dan Prince said. "We feel that these young people should have the opportunity to do the same things as others in the community."
Provide youth with opportunities like this for structured, supervised and pro-social activities after school and on weekends can be a tremendous opportunity for more success.