Join in a celebration of probationers and a safer community
By Chief Mike Daly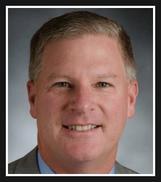 From The Marin Voice
The Marin County Probation Department would like to invite you to a party celebrating public safety. We know that public safety is important to us all and we want to showcase the folks who have rehabilitated themselves and are ready to be an asset to our community, not a liability.
For five years now, the probation department has had a program called the Wall of Change. We recognize people who have made significant changes in their lives and are ready to move on from their past indiscretions. Many of these folks have set out to conquer addiction, anger issues, post-traumatic stress or mental illness that have compromised their lives significantly. It is a heartwarming experience to see people take responsibility for their actions and be genuinely remorseful to their loved ones and to the victims of their crimes.
We also will be showcasing our restorative justice efforts. As some of you know, we have been offering restorative justice to adults as part of a diversion program in cooperation with the district attorney's office. The probation department also offers restorative justice on post-conviction cases. For two years, we have collected data and victim satisfaction surveys we wish to share with you. We are the only probation department in California to offer these services and the victims of crime are very appreciative.
Nationally renowned motivational speaker Michael Pritchard will emcee this event that will be attended by all Marin County criminal justice partners and judges. Our presiding judge, Paul Haakenson, will speak and hand out the diplomas to these well-deserving folks who have changed their lives. Many past recipients from the Wall of Change, our community-based providers who we rely on to provide treatment, and families and friends will also attend this celebration.
Come join the celebration Dec. 12 in the Board of Supervisors' chambers at the Marin Civic Center. Snacks and refreshments start at 2:30 p.m. and the program will begin at 3 p.m. If you want to see a preview of what we did last year, view the YouTube video about the Wall of Change.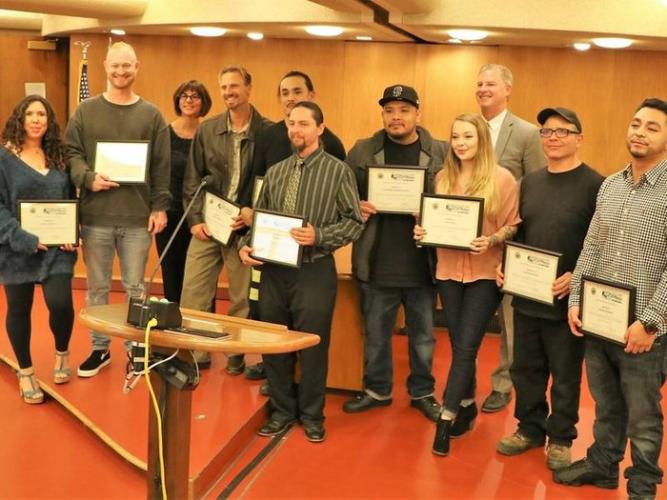 We also will be recognizing Brittany McCann, a former Wall of Change recipient. Brittany was attempting to help others gain sobriety but unfortunately was a victim of a violent crime at the Helen Vine Center on Nov. 5. We can only hope that her current road to recovery goes as well.
Everyone should know that 100 percent of the people in the Marin County Jail will leave at some point. Over 90 percent of the people in state prison eventually leave as well. It is common sense to provide rehabilitative programming both inside our jails and prisons to prepare people for their re-entry into society. Solid supervision, providing opportunities and holding people accountable is an excellent recipe for reducing recidivism. I am proud that all of our criminal justice department heads in Marin agree wholeheartedly with this philosophy. That is why Marin continues to be one of the safest places to live in California.
I have learned many things over my career that started in 1990. I know that "hurt" people hurt people and "healed" people heal people. Our deputy probation officers help others to address core issues on an everyday basis. We utilize evidence-based programs and practices to provide the best services possible with the expectation that we will be reducing recidivism, thereby enhancing public safety.
I am grateful for the relationships we have built with my criminal justice partners and the community. Come join me and many others to celebrate and be inspired by the success of our probationers and a safer community.