Justice Marsha Slough Discusses Probation's Work in Pretrial Services During Judicial Council Meeting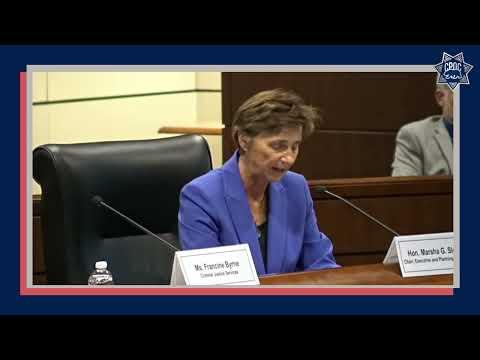 During a Judicial Council meeting on July 21, 2023, the Honorable Justice Marsha G. Slough discussed the benefits of pretrial services and the work probation is doing with individuals out of custody on pretrial to enhance safety and services in our communities.
During their business meeting, the Judicial Council received the final report on California's pretrial pilot program showing its overall positive effect on courts, defendants, and the public.
Those positive outcomes included more defendants released pretrial with fewer rearrests. A study of the program tracked more than 422,000 defendants awaiting trial in 17 superior courts.
The study showed:
Pretrial programs increased the release of people facing misdemeanors by 5.7% and by 8.8% for those arrested for felonies

Pretrial programs decreased the likelihood of rearrest for people awaiting trial by 5.8% for people booked on misdemeanors and by 2.4% for those booked on felonies