From Juvenile Detention to Business Owner and Mother of Three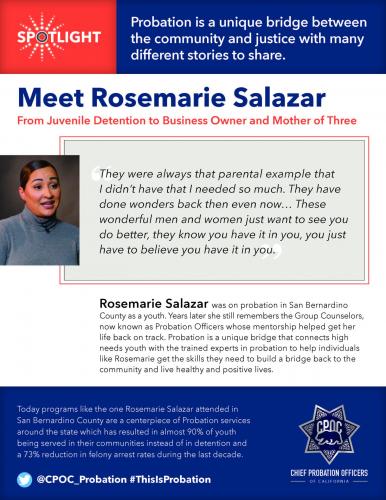 Rosemarie Salazar was on probation in San Bernardino County as a youth. Years later she still remembers the Group Counselors, now known as Probation Officers whose mentorship helped get her life back on track. Probation is a unique bridge that connects high needs youth with the trained experts in probation to help individuals like Rosemarie get the skills they need to build a bridge back to the community and live healthy and positive lives.
Today programs like the one Rosemarie Salazar attended in San Bernardino County are a centerpiece of Probation services around the state which has resulted in almost 90% of youth being served in their communities instead of in detention and a 73% reduction in felony arrest rates during the last decade.