Juvenile Supervision Unit 1 Team's Holiday Act of Kindness: Delivering Meals to Families in Need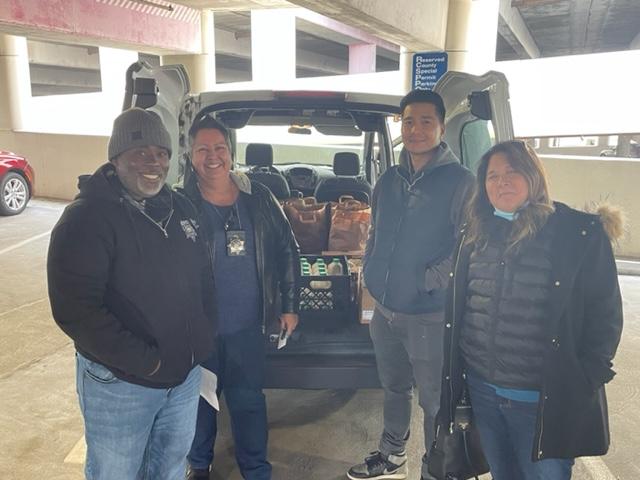 The Santa Clara County Probation Department's Juvenile Supervision Unit 1 (JSU) team, consisting of Supervising Probation Officer (SPO) Johnson and Deputy Probation Officer (DPO) Anthony Barnes, recently demonstrated their commitment to care and kindness by delivering meals to the families of 10 youth they serve. This holiday season, the team worked alongside DPO Barnes to bring food and cheer to these families in need.
This selfless act of service is just one example of the team's dedication to their clients and the community. The JSU 1 team is known for their compassionate and thoughtful guidance, always providing a listening ear to the youth, families, and victims they serve on a daily basis.
We would like to extend a heartfelt thank you to the JSU 1 team and DPO Barnes for their generosity and for being such a wonderful example of kindness. Your dedication to serving others is truly inspiring and makes a positive impact on those around you and our communities as a whole. Thank you for all that you do.