Napa's Juvenile Hall staff dedicated to youth mental health services, county watchdog says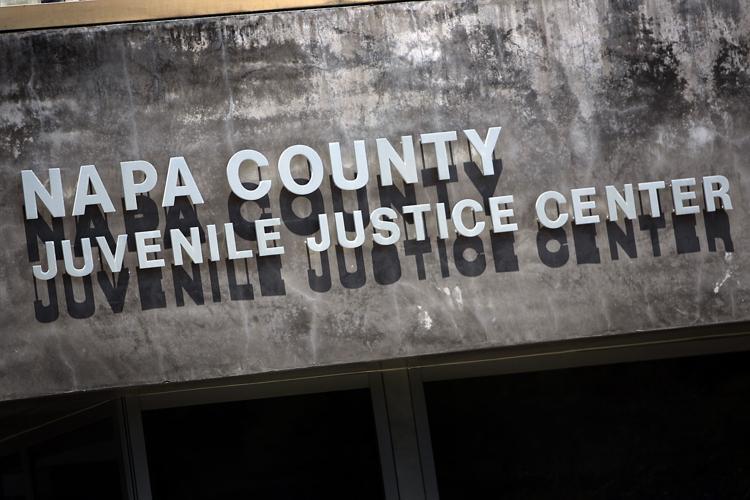 From Napa Valley Register
Mental health services at Napa County Juvenile Hall meet state standards and are easily accessible to young people behind bars, the county watchdog says.
The Napa County Grand Jury's first report of 2019 was released Thursday, as part of a requirement in state law to review county detention facilities each year. The state constitution requires all 58 counties to have a civil grand jury to investigate public matters of interest.
The grand jury also found that mental health staff at the facility were dedicated and professional. In its report, the grand jury commended Juvenile Hall staff, mental health counselors and medical staff from Wellpath, a county contractor and private medical group that provides three health care professionals to the Juvenile Hall.
Grand jurors also commended the Napa County Office of Education for its work at Crossroads School, an alternative school that allows those in Juvenile Hall to receive a high school education and diploma.
Grand jury members toured the facility twice, interviewed seven employees and reviewed several documents, according to the report. They also reviewed the state's seven minimum standards for Juvenile Detention Facilities. The grand jury's findings in the report are summarized here.
— Quick screening for psychiatric problems: All juveniles are screened for possible mental health issues via a questionnaire provided upon entry. Questions are designed to measure anxiety levels, suicidal tendencies and substance abuse.
— Treatment plans for juveniles with mental disorders: Plans are based on the juvenile's responses to the questionnaire. Treatments plans are shared with detention center staff on a weekly basis. Wellpath provides the facility with a forensic psychiatrist, registered nurse and vocational nurse.
— Medication: A juvenile's medication history is noted upon entry. Health care providers make every effort to continue their current medication routine. Psychiatrists visit to monitor their medication use at least once per week, and any medications needed are prescribed and administered to the juvenile. Juveniles are not forced to take medication.
— Crisis interventions and managing acute psychiatric disorders: Response to acute psychiatric symptoms is timely and one-on-one. Patients are encouraged to talk their feelings out instead of acting out physically or remaining silent.
— Suicide prevention: Juveniles are put on a suicide watch if they show suicidal tendencies, such as self-harm. This could involve having a health care professional sit down with the juvenile or having someone check on them every 15 minutes while the juvenile is in a safety cell, which can be seen by many staff at the same time. There have been no suicides at Juvenile Hall since it opened in 2004.
— Transitioning to the community: Juvenile Hall staff work with the Napa County Probation Department to connect juveniles with mental health care services outside of the facility. Probation officers track their progress. Juveniles on probation may work with programs including The Wolfe Center's Aldea Behavioral Health Services, The Nexus Program and The Child Mental Health Center.
— Patients who need more help than what Juvenile Hall can offer: Such patients are referred to Exodus Recover, a 24-7 psychiatric crisis center for patients of all ages in Napa Valley. It is administered by the state Health and Human Services Agency.
Grand jury foreperson Kort van Bronkhorst said the grand jury expects to complete five to 10 reports in total this year.
He noted that last year's grand jury issued a report on the underused county Juvenile Hall facility, which housed an average of 16 patients last year, according to the recent grand jury report. The facility was built to house 50 juveniles.
Mary Butler, head of the probation department, said she appreciated that the grand jury scrutinized Juvenile Hall's mental health services and affirmed the bright spots of its work in mental health.
"The grand jury really saw the dedication and the hard work of the staff," she said.