News Release: Chief Lee Seale Appointed to BSCC
Governor Newsom Appoints Probation Chief Lee Seale to Board of State and Community Corrections (BSCC)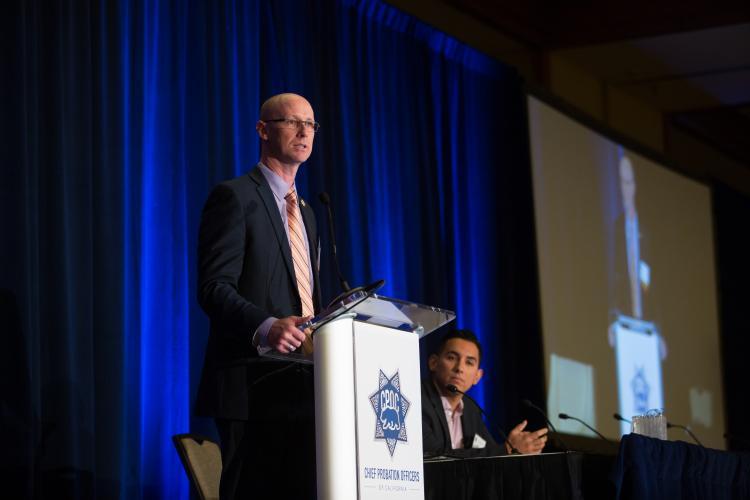 Today, Governor Gavin Newsom announced his appointment of Sacramento County Chief Probation Officer Lee Seale to the Board of State and Community Corrections (BSCC).
"Chief Seale's experience and expertise will be a great benefit to the BSCC," said Chief Stephanie James, President of the Chief Probation Officers of California (CPOC). "Chief Seale's unique background and experience makes him a great appointee to be able to listen and understand all sides of an issue and rely on research and evidence to make informed decisions. His appointment will help continue to enhance a better system of community corrections for all Californians."
The Board of State and Community Corrections is an independent statutory agency that provides leadership to the adult and juvenile criminal justice systems, expertise on Public Safety Realignment and offers technical assistance on a wide range of community corrections issues. Seale's appointment is to fill one of two BSCC board appointments for Chief Probation Officers. Seale's appointment fills the position of a Probation Chief from a county with a population of more than 200,000 people. The second Chief Probation Officer appointment, from a county with less than 200,000, is held by Chief Mike Ertola from Nevada County.
Chief Seale was appointed Sacramento County Chief Probation Officer in April 2013. Before joining Sacramento County, he served as a Director in the California Department of Corrections and Rehabilitation. He began his career with the California Department of Justice. In 2016, Seale was appointed to the Judicial Council's Criminal Law Advisory Committee by California Supreme Court Chief Justice Tani G. Cantil-Sakauye. Chief Seale holds a J.D. from UC Davis School of Law.
"This is a huge honor and I am humbled to receive this appointment from the Governor," said Seale. "I believe my experience at both the county and state levels allow me to have a unique voice on the BSCC. I'm excited to get to work to continue to enhance California's community corrections system."