One year later, Tuolumne County's juvenile hall is changing lives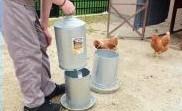 From the Union Democrat
In the nearly one year since opening, the Mother Lode Regional Juvenile Detention Facility in Sonora has detained 66 kids, issued three high school diplomas and had zero instances of youth-on-youth violence.
But the staff and volunteers say the true sign of success is how the at-risk kids have responded to the programs and services.
"All have said they enjoyed it here and staff cared about them," said Mike Arndt, superintendent of the facility. "That's something you can't put a dollar amount on."
Most people will never get to see or interact with the kids due to the sensitive and confidential nature of juvenile justice.
But the facility administrators gave a Union Democrat reporter and photographer a tour on Thursday and allowed them to speak to some of the kids as long as they were not identified.
One girl pointed to a high school diploma that she received while in custody at the facility.
"I earned that," she said proudly, and smiled. "I love it."
Them she added that it doesn't have "juvenile hall" written anywhere on it, just the Tuolumne County Superintendent of Schools Office like any other in the county.
She never thought she would graduate from high school.
"I've been through a lot of struggles and group homes," she said. "I was crying at my graduation, but it wasn't because I was sad."
Pictures of kittens, the late rapper Eazy-E and her artwork adorn the walls of her dorm. There's also a table attached to one wall with more artwork, a copy of Harry Potter, and a Bible.
The girl said she's taking college-level nutrition classes now and expects to have earned three units by the time she gets out.
"We're taking care of these kids, but also teaching them to take care of themselves and others," Arndt said of the county's program that marks its first anniversary on Tuesday. "It's all about teaching."
Operations
Two kids from Tuolumne County were booked into the 30-bed facility during its first day of operation on April 10 last year.
The average daily population has been about six kids from the opening date through the end of the March. Eight kids were in custody at the facility on Thursday.
There have been an average of five-and-a-half bookings each month since the opening, with the highest being 12 in December and lowest being two last April.
Out of the 66 bookings, 51 were kids from Tuolumne County, six were from Calaveras County, three were from Amador County, and three were from Mariposa County.
The average length of stay was 43.4 days, while the shortest was one day and longest was 228 days.
Arndt said kids have been sentenced to the facility for a range of different types of offenses, including felony assaults, sex crimes and property crimes.
Calaveras, Amador, Mariposa, and Inyo counties have contracts to house kids at the facility at a rate of $100 per day for each kid. The total amount of money the county has received from housing outside youth through the end of March was $19,100.
The facility also had three "courtesy holds" for kids from San Joaquin, Stanislaus, and Santa Barbara counties.
Kids from more urban counties are separated from the rest of the facility's population until they can be transferred somewhere else, because officials say they tend to be different culturally and demographically than those who come from rural areas more similar to Tuolumne County.
The average age of kids booked into the facility was 16, while the youngest was 13 and oldest was 18. The maximum age for the facility is 19.
Three juveniles were arrested again after being released from the facility, less than 5 percent of the total number of bookings. County officials do not know how that compares to the time before the facility was built but about 74 percent of juveniles released from state custody were arrested again within a three-year period between 2011 and 2014, according to a report released last year by the California Department of Corrections and Rehabilitation.
Disciplinary infractions at the facility over the past year have included possession of contraband, becoming physically combative with staff, failure to participate in education or programs, and attempting to attack another youth.
Arndt said there were about three instances where staff had to intervene before a situation between kids got physical, though there hasn't been any violence to date.
Three kids have graduated with high school diplomas from the facility's Gold Ridge Education Center, which consists of two classrooms that are staffed and managed by the Tuolumne County Superintendent of Schools Office.
A number of other kids have participated in credit recovery services and transitioned back to their school of origin upon their release. One successfully passed a GED test after being released.
Programs
In addition to educational classes, the facility provides treatment services and other programs intended to help kids recover from past trauma and expand their horizons.
Annie Hockett, an on-site behavioral health clinician, said trauma explains nearly all of the behavioral issues that they see in kids who are placed at the facility.
"We certainly see a lot of abuse and neglect, exposure to violence and drugs, and broken homes," she said.
Kids are asked to fill out a questionnaire at intake before they are booked into the facility that asks about their medical history, state of mind, and past experiences.
According to the results, 82 percent said they had taken drugs in the past, 34 percent said they had taken drugs or alcohol in the past 24 hours, 29 percent said they recently had been more sad or depressed than usual, 27 percent had a family member who had attempted or committed suicide, and 26 percent had tried to hurt or kill themselves.
Hockett said she believes the percentages are likely higher in reality due to some being nervous about telling the truth at first.
"I would say that the attempted suicide rate is probably even higher," Hockett said after working with the kids over the past year.
The facility provides group therapy sessions that include substance abuse, anger management, and coping skills, as well as more targeted one-on-one therapy for other types of behavioral issues.
Thanks to being located in the county, Hockett said there are also more opportunities to work with the kids' families on issues that might have led them to act out in the first place.
"From my perspective, we've really created a culture of treatment here," she said. "We have a really unique, progressive treatment program."
There are also a number of incentives offered for good behavior, such as a library with all-donated books that also includes Atari and Sega Genesis video-game systems that kids can earn points to play.
Arndt said he encouraged one boy to read all of the novel Lonesome Dove and rewarded him with a screening of the 1989 television adaptation.
They recently got a chicken coop for the kids to start raising and caring for chickens, which Arndt said is intended to teach them responsibility.
Arndt also offers a barbecue once a month for collective good behavior.
One of Arndt's favorite memories has been singing karaoke with the kids at Christmas in the facility's multi-purpose room. He said they were shy about singing at first, but later loosened up after he and other staff members belted out some tunes.
"It's also about showing kids there are other things to do for fun besides drugs and alcohol," Arndt said.
Deputy County Administrator Maureen Frank, who oversaw the facility's development, said the facility's program is gaining recognition at the state level.
Frank said a field representative from the Board of State and Community Corrections told her that they want to use the facility as a model for other counties that are building new juvenile halls.
"One of the things we heard during construction and when it first opened is that this is just a place to lock up kids, but that's so far from our goal," Frank said. "We wanted a place that was designed differently, felt differently and operated differently."
Costs
Arndt acknowledged the most difficult part about the first year of operation has been the sometimes negative public perception about the facility's cost.
Construction of the $20 million facility was funded mostly by a $16 million state grant that the county received in 2009 from Senate Bill 81.
The legislation, which was signed by former Republican Gov. Arnold Schwarzenegger in 2007, provided up to $300 million for counties to construct or renovate juvenile halls.
At the time, Tuolumne County was one of nine counties in California that didn't have a facility to detain juveniles who had committed crimes.
Most kids from Tuolumne County who got in trouble were previously sent to a juvenile hall in Nevada County, a roughly three-hour drive from Sonora.
The cost for housing detained youth outside of the county was about $300,000 per year on average, which doesn't include additional costs like fuel, vehicle maintenance and wages for probation officers transporting the kids.
A Tuolumne County Grand Jury report in 2006 slammed the previous practice as "extremely expensive to Tuolumne County and its citizens" and "ultimately ineffective for juveniles and their families."
Tuolumne, Amador, and Calaveras had formed a tri-county authority in 1998 to explore the possibility of building a regional juvenile hall together, though it disbanded three years later after being unable to agree on a suitable location.
Nonetheless, Tuolumne County moved forward and applied for the grants to build the juvenile hall with assurance that the other counties would sign contracts to house kids there once it was built.
The operating budget for the juvenile hall's first year was about $1.5 million. Probation officials expect that to be about the same for the next fiscal year that begins July 1, though they are still working out the details.
This comes at a time when the number of kids being housed at the more than 100 county-operated juvenile halls throughout the state has declined significantly since the early-2000s, when it was difficult for probation officers to find an empty bed.
In 2015, the capacity rate of all juvenile halls combined never topped more than 43 percent.
A report by former Probation Chief Adele Arnold in October 2013 recommended designing the local facility for a maximum capacity of 30 beds to accommodate growth.
The facility's current staffing of 14 full-time employees and one part-time employee means a maximum of 16 kids can be held in custody at one time, though the capacity over the past year has never topped 11.
Arndt said it has been an uphill battle to help people understand the importance and societal benefits that comes from treating high-risk youth before they go down the wrong path as adults.
"If these kids are left untreated, they will pass that onto their kids and that permeates throughout the rest of the community," he said. "I think we'll see a lot of bang for our buck in the years to come, because we're making intergenerational changes."
Arndt also pointed out that the $1.5 million budget, which represented just 2 percent of the $74 million General Fund that pays for most essential county services like police, fire and public works, is relatively low compared to other counties with similar facilities.
The 2015-16 Nevada County Grand Jury report recommended shutting down that county's juvenile hall after determining the facility cost about $3 million to operate per year but the average daily population never reached 50 percent of the full 60-bed capacity.
Tuolumne County used to send kids to the facility for $90 each per day, though the Nevada County Grand Jury found that the actual daily cost for housing was about $377.
Linda Downey, the county's chief probation officer, said the daily cost of housing for each kid at the Mother Lode Regional Juvenile Detention Facility has yet to be calculated, but she believes it's between $300 and $500.
Downey said the contracts with other counties are priced at $100 per bed because that's the competitive rate among juvenile halls across the state due to the declining populations.
She noted that the facility is expected to reduce expenses for other services provided by the county, such as foster care that costs about $12,000 a month.
Downey also said the previous practice of sending kids to facilities far away from their home sent a message that wasn't conducive to helping them become productive members of society.
"When we put a kid in handcuffs in the back of a car and drive them three hours away, what does that tell them?" she asked. "It tells them that they aren't part of our community."
Volunteers
More than 20 volunteers have played a critical role in shaping the first year of programs offered at the facility.
Arndt said he's always open to hearing from people who want to volunteer or have ideas for new programs. Those who are interested can contact him at marndt@co.tuolumne.ca.us .
"I want whatever is going to benefit these kids, because whatever benefits these kids ultimately benefits the future of Tuolumne County," he said.
TY Atkins, the former principal of Summerville Elementary School, volunteers regularly at the facility as its religious services coordinator.
Every Sunday since November, Atkins and about 12 other volunteers have arrived at the facility at 5 p.m. to eat dinner with the kids and host a Christian service. He said he would also accommodate other religions, but there haven't been any yet.
The religious services volunteers have also brought the kids traditional dinners for Thanksgiving, Christmas and Easter.
Atkins said one moment that stood out to him in particular was when a girl who was there for two Sundays told him at the end of a service that she felt loved.
"Our goal is that they sense, in spite of their circumstances and history, there are people in the county who care about them," Atkins said.
On Tuesday, the Tuolumne County Board of Supervisors discussed strategies to eliminate future budget deficits that are projected to exceed $11 million within two years if nothing is done to lower expenses and boost revenues.
One of the options discussed, though not recommended by county staff, was the possibility of shutting down the juvenile hall to save less than $1 million a year.
"That would be sad," Atkins said of the prospect. "They built it, so let's weather the beginning stages to see how effective an in-county juvenile hall can be for the youth who need it."
Cindy Zelinsky, co-owner of Emberz in downtown Sonora, started teaching a culinary arts class at the facility this year. She also teaches the same at Sonora High School.
Zelinsky's first lesson was how to make homemade ravioli, marinara sauce and meatballs.
"For me, I got so much joy out of just watching them experience teamwork," Zelinsky said.
Zelinsky said one young man didn't say anything during her first trip to the facility to teach the the basics of cooking, sanitation and the food industry. However, he stood next to her and asked questions while she taught how to make ravioli during her second trip.
One of the girls also told Zelinsky that she couldn't remember the last time she ate a home-cooked meal.
Zelinsky told another boy to come see her at her restaurant when he gets released after he thanked her not only for bringing food, but for investing her time in him.
"They're fending for themselves," Zelinsky said. "As a community, we'll make a difference if we start stepping up and investing in them."
By: Alex MacLean