Pretrial Program Highlight: Sonoma County Probation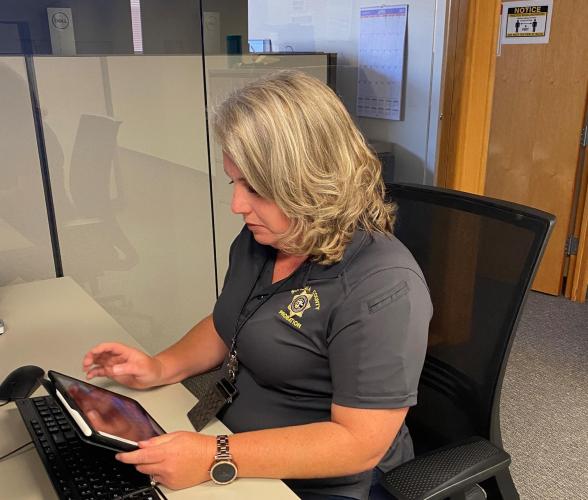 Fred (not using his real name for privacy) had been having many challenges. He was repeatedly in and out of jail for drug use and property crimes. During multiple incarcerations he talked about changing his life and quitting drugs to reunite with his kids, as he had lost custody of his children due to meth use.
Earlier this year, following another arrest, he was released as a part of a Pretrial pilot program under the care and supervision of the Sonoma County Probation Department.
This allowed Fred to avoid jail time while awaiting trial, and his probation officer was able to connect him with resources to help him address his substance use disorder and rehabilitate.
Due to these resources and Fred's determination, he eventually ended his drug use and was able to stabilize while in the community. Fred received a mental health assessment and was also recommended for case managed housing. He has been clean for three months now.

From pretrial he transitioned into the Mental Health Diversion program and is doing well in that program. He was able to address his ongoing mental health challenges — ultimately giving him the opportunity to maintain healthy ties to the community while still under supervision. He has enrolled in online college classes, is on his way to securing permanent housing through Probation's transitional housing program and is attending mental health treatment to continue to address his needs.
Pretrial programs like Sonoma's, allow justice-involved individuals a chance to safely remain in our communities, without wealth being the determining factor, and keep healthy ties in the community, seek treatment, and stay engaged with positive relationships – all of which are critical factors for successful rehabilitation.
A stay in jail can cause a defendant to lose employment, lose stable housing or lose custody of children – all of which are destabilizing factors that can drive people to commit more crime, not less. Making individualized determinations along with the court, without wealth as a factor, helps identify who can safely be in the community maintaining those positive connections.
Evidence-based and well-run pretrial programs are better for individuals, communities, and community safety across California.
As part of the Judicial Council of California's innovative new Pretrial Pilot Program, in the last two years, Sonoma County Probation has overseen the courts' pretrial release of almost 4,000 defendants, with an average of 8 out of 10 successfully completing the pretrial program
They have developed a process by which pretrial determinations are made pre-arraignment and implemented an entirely paperless process from start to finish – this means those eligible for pretrial are out of jail faster and have limited disruptions to their life while awaiting trial.
The program has helped lower the jail population, saving costs and unneeded disruptions to a defendant's positive engagement in the community. In fact, in June 2020 the number of people released to pretrial monitoring exceeded the total number of people in jail in Sonoma County.
Throughout California, Probation Departments oversee successful pretrial programs, helping keep incarceration lower while protecting communities and helping address the needs of the accused.
Efforts like this helped Fred connect with the supports, services, and supervision he needed to make progress towards his goals of rehabilitation and to build a healthier and safer life.
While Fred's road has just begun, he knows it will be a lifelong effort but is ready to make change and reengage positively with his family.