Pretrial Spotlight: Sacramento County Probation Pretrial Program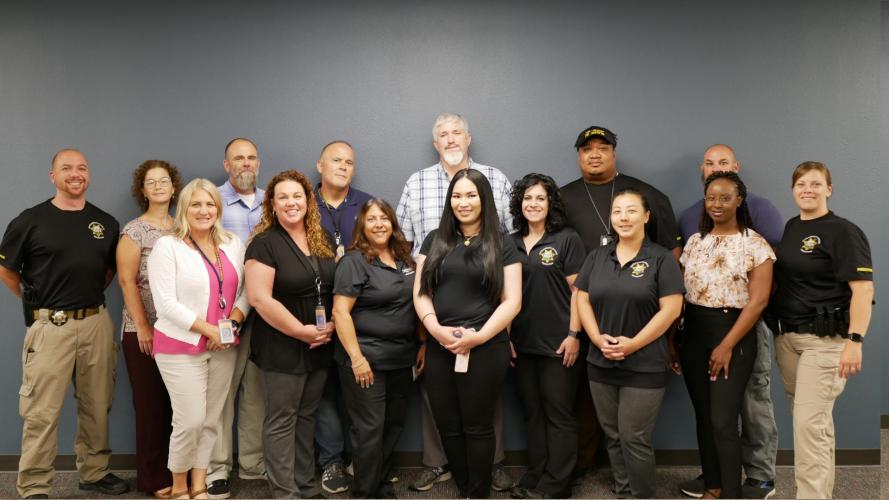 Sacramento County is one of 16 counties in California that was awarded a Pretrial Pilot Program through the state's Judicial Council. With resources awarded through this innovative pilot program, the Sacramento County Probation Department (Probation) created a Pretrial unit in 2019.
Probation's pretrial program gives individuals who have been arrested greater access to pretrial release on a case-by-case basis. This is a major shift from previous practices, where defendants, unless they had resources to make bail, were often held in jail prior to arraignment before a judge.
In January 2020, Sara (her real name withheld for privacy reasons) found herself in a distressing situation: while battling substance abuse, she was arrested for possession of a controlled substance and child endangerment. As a result, Sara lost custody of her daughter. It is especially in situations like this where the pretrial pilot can support positive outcomes.
Utilizing individualized determinations for Sara's safety and well-being, the court allowed her to be released from jail to participate in Probation's pretrial program. As part of her release agreement, Probation and Child Protective Services established certain conditions and directives for Sara to abide by. Monetary status did not play a role in the decision to grant Sara pretrial release.
By allowing pretrial release with appropriate monitoring and reporting requirements, Sacramento County empowers the accused to establish and build positive ties with the community thereby improving their circumstances through access to critical resources that would not be available to them in jail.
Under the new pretrial program, individuals like Sara are able to maintain jobs and ties with their families and support systems, receive substance abuse counseling, mental health treatment, and housing support as well as other forms of assistance.
In addition to providing direct benefits to defendants, Probation's pretrial program has improved operations and monitoring at the courts and in the community through instituting a cutting-edge, automated, paperless process that reduces waste and relies on current data. This innovative process allows Probation to more quickly process pretrial releases in real time – meaning less time spent in jail for the accused and improved jail population management.
As of May 3, 2021, Probation reports that, on average, 87.6% of those released on pretrial are successful. Using an evidence-based approach, Probation's pretrial release program sets participants up for success by replacing the old system of imposing unrealistic and over burdensome requirements with direct monitoring and court date reminders to help the participant make it to court and avoid any new arrests. If an individual is convicted, Probation takes their performance while on pretrial monitoring into account when making sentencing recommendations.
Because Sara remained out of custody while participating in Probation's pretrial program, she was able to access resources for substance abuse treatment and mental health services while working towards reunification with her daughter. She reported for weekly office visits as directed, attended all Court dates, did not violate any laws, secured employment with Amazon, and created a stable home environment for her family.
In March 2021, Probation asked the court to decrease Sara's monitoring level to court reminder phone calls only. Most importantly, Sara regained custody of her daughter, and has continued moving toward lasting positive change.