Probation Officers in Riverside Deliver Essential Items to Clients in Need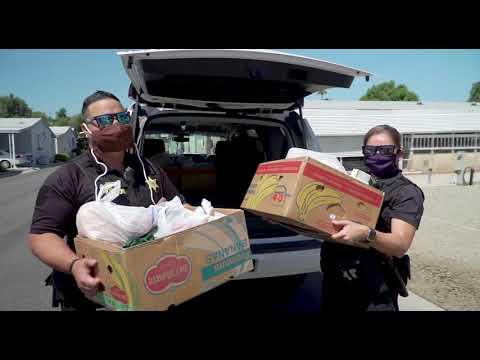 Riverside County Probation Officers have been delivering essential and hard to find items to probation clients during the COVID-19 pandemic. In an effort to help in the overall community health and public safety response, the Riverside Probation Department is working with the Valley Community Pantry in Hemet, CA to help get care packages to probation clients who need them most. The care packages contain essential items, some items that are hard for anyone to locate in a store during the COVID-19 pandemic.
Riverside is not alone. Probation Departments throughout California are working in new ways to help clients succeed and continue to keep our communities safe. Delivering meals, essential items, technology sources to complete education, all of this and more is being done by many Probation Departments throughout the state -above and beyond their regular course of duties.
Recently, The Riverside University Health System put together this video, highlighting Deputy Probation Officer (DPO) Farrell and DPO Medina in Riverside County. Probation Officers in the San Jacinto office have the opportunity to identify clients who could benefit from these care packages and then provide these much needed items.
During the interview DPO Farrell noted that being able to get into the community and provide these care packages in addition to her normal care and supervision, is a very rewarding feeling. "You truly feel how appreciative they are when we get there. Its amazing. I'm glad we had the opportunity to take part in it," she said.