Probation Officers in San Bernardino County Develop Homeless Outreach Unit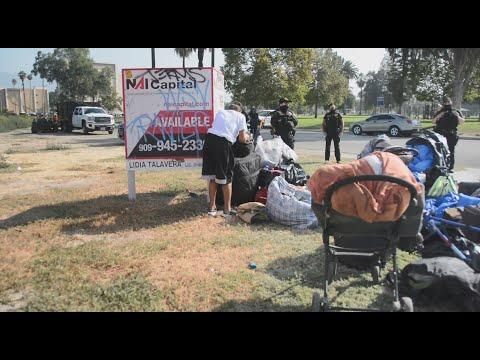 Earlier this year, San Bernardino County developed a Homeless Outreach Unit within their county.
Probation Officers in this unit work with their regional homeless community to complete check-ins and offer outreach services. This includes connecting them with public health services, cooling and heating centers, and local food pantries. Officers also assist with finding housing for the homeless probationers under their care.
This video captures how the San Bernadino County Probation Department has continued to show support to this vulnerable population in their county.
San Bernardino County is not alone. Probation Departments throughout California are continually working in new ways to help clients succeed and continue to keep our communities safe. Delivering meals, essential items, technology sources to complete education, all of this and more is being done by many Probation Departments throughout the state — above and beyond their regular course of duties.
View the video here: https://www.youtube.com/watch?v=yQs4LDlG4h8&feature=youtu.be