Probation Services Week Highlight: Probation Officer Martinez Shines During Curbside Wellness Checks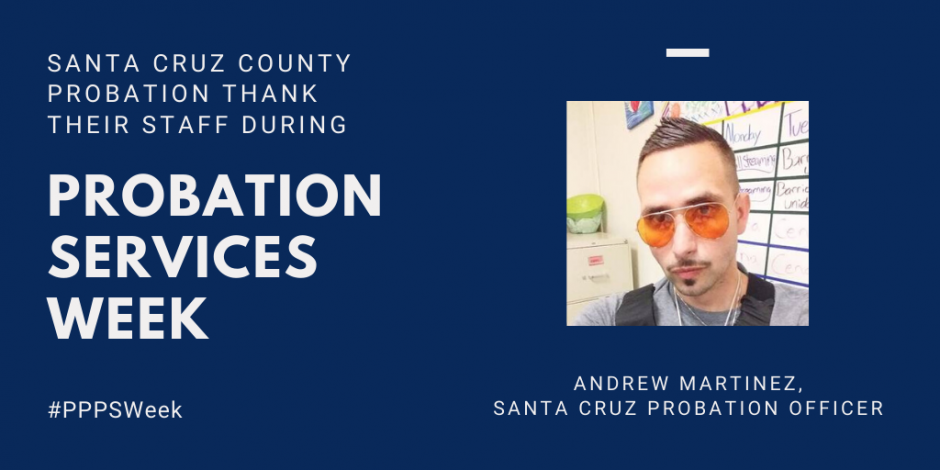 Throughout the Covid-19 shelter-in-place, Santa Cruz County Probation has had staff members step up to take on more work and help wherever they can.
One of their staff, Probation Officer Andrew Martinez, has really stood out as a hero. He and other staff members have been conducting "curbside wellness checks" with youth who are on their caseloads.
Through these check-ins, probation officers learn about the needs of their clients and their families during the pandemic.
Where they can, Santa Cruz probation is attempting to fill those needs by delivering bags of groceries, snacks, diapers, art supplies, Chromebooks, homework packets, and other items to assist these clients as they get through these difficult times.
They have also connected the youth and families with additional services to help maintain housing supports, health care, and childcare.
Santa Cruz probation is very proud of Andrew and the rest of their probation staff. They make the perfect highlight of the hard work of probation in California during this year's Probation Services Week!