Sacramento Probation: Breaking the Cycle of Recidivism
Sacramento County's collaborative Career Training Partnership Program provides vocational and educational services for clients on probation. And perhaps more importantly, it provides these clients with hope.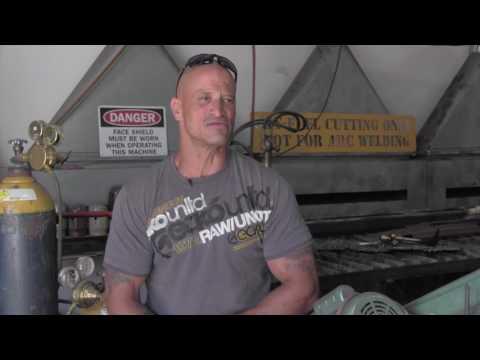 Sacramento County Probation's Adult Work Project Program (AWP) is designed as an incentives and sanctions based program contributing to restorative justice, community restoration and meaningful pro-social engagement.
In response to the Public Safety Realignment Act (AB 109), effective in October of 2011, the
Sacramento County Probation Department began supervising adult offenders released from California state prisons with the goal of providing rehabilitation and community supervision to reduce recidivism. The challenge facing Probation was to devise an evidence-based program to provide positive rewards for offender engagement and provide officers with swift, certain and proportionate sanction alternatives for negative behavior and violations.
The AWP program addresses both sides of the supervision challenge—rewards and
sanctions. Probation's AWP collaborative partnerships with other local agencies and charities has enabled the Probation Department to incentivize restorative justice by giving clients an opportunity to pay victim restitution balances through their efforts on a work project crew. For officers, the AWP incentives coupled with the rapid and proportionate intermediary sanctions for non-compliant behavior are ideal to promote successful supervision outcomes.
AWP is primarily utilized as an intermediate sanction or a two-day mandatory assignment as part of programming criteria established in the Day Reporting Center program. AWP is open to any client with an outstanding restitution balance. Additionally, voluntary participation on a work crew is overwhelmingly supported by officers given that for each day worked, clients earn $60 to apply directly to their restitution account.
Participation on Probation's AWP crew is free for clients and gives them the opportunity to pay victim restitution and contribute to community restoration.
In 2017, an average of 136 clients per month participated on an AWP crew. Monies applied to victim restitution balances as a result totaled $95,520. AWP has gained a solid reputation within the Sacramento community due to its collaborative partnerships with the Sacramento County Department of Parks and Recreation, City of Rancho Cordova, and local charities such as Habitat for Humanity. AWP also worked closely with Operation Stand-Down, a three-day annual event designed to provide food, clothing and services such as medical, legal, and mental health assistance, job counseling and job referrals for homeless veterans in Sacramento.
AWP works throughout the county, cleaning litter, clearing trees and weeds, painting, and providing vital assistance towards making our community a cleaner and safer place. AWP has received praise from the Sacramento Board of Supervisors and local firefighters for their work along the American River Parkway creating firebreaks where the American River Parkway abuts residential homes. Park rangers appreciate the added presence of officers and crews that comes with cleaning abandoned homeless camps along the river. The AWP program encompasses the County of Sacramento Probation Department's mission and vision in Supporting Positive Change in the community and thus far this unique program has cleaned up over 151 tons of excess garbage abandoned by homeless encampments according to statistics gathered by the Sacramento County Department of Parks and Recreation.
AWP has shown to have the flexibility necessary to be an evidence-based rewards and
sanctions program by providing incentives to clients demonstrating compliant behavior and by giving officers a resource for intermediate sanctions when needed. Research indicates officers are ideally situated to determine the best response to client behavior. The feedback shared by AWP staff enable officers to provide a more dynamic plan for their clients so they remain engaged with supervision and positive community engagement. AWP's efforts improve neighborhoods and provide clients with an opportunity to work towards reducing victim restitution through work crew participation which can be crucial for those with financial hardships.