San Mateo County Probation Thanks Officers & Staff During Probation Service Week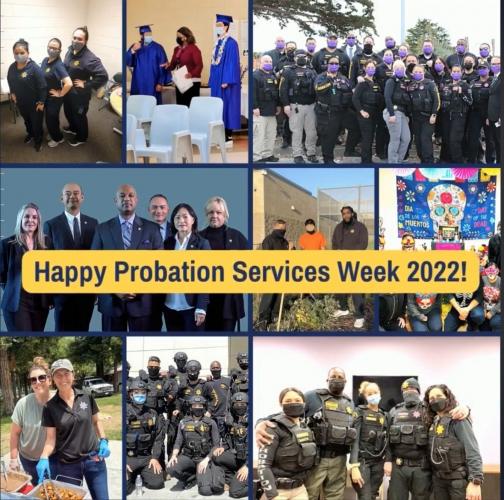 This Pretrial, Probation, and Parole Supervision Week San Mateo County Proabtion and Chief John Keene want to say thank you to theiramazing staff who provide services, education and resources to more than 3,500 adult and juvenile clients in San Mateo to help them make changes in their lives to enhance safety in the community.
Thank you for the work you do all year to facilitate positive change in the lives of adults & juveniles, reducing recidivism, fostering law-abiding lifestyles & more.
Click here to hear more about the work of San Mateo County Probation!