Why Being on Probation in Napa County is a Privilege
A Client Letter to Napa County Probation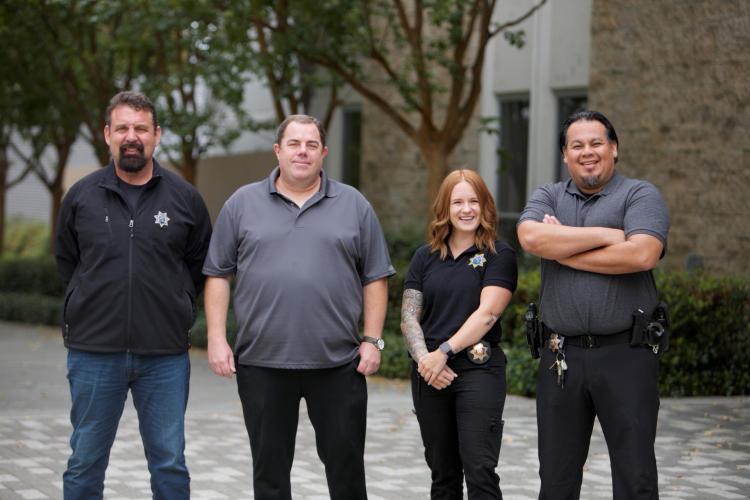 This Probation Services Week, we honor the life transformations made possible by the opportunity, hope, help and accountability probation provides. We are proud to highlight this story, and hear in the client's own words how probation's trained experts successfully manage trauma and other needs of the people they serve by connecting service and need to enhance safety and restoration — creating sustainable safety in the communities we serve.
Officer Goolsby has been with the Napa County Probation Department for over 20 years and has a tremendous amount of experience in both the Adult and Juvenile Divisions. For the last six years she has served as Cognitive Behavior Program Coordinator ("Cog"). She is also an experienced facilitator and is well known by probation staff and clients alike for her passion and commitment to the rehabilitation and success of probation clients. She is responsible for the tremendous success of the Cog programming throughout the Napa County Probation Department. She schedules classes out for a full year and is tireless in ensuring referrals are made and classes are well attended.
At the end of every group, clients complete a survey and the feedback is overwhelmingly positive and many clients will self-refer to another group.
Below is how one of the graduates of the Life Skills group responded and is just one of the many stories of lives that have been made better by the opportunities and accountability that California Probation provides.
I've been on and off probation in Napa since 1995. The irony for me personally is that I spent the first half of my life in school preparing for a career in criminal justice/law and the second half on probation in Napa. Some people have asked me why I continue to live in Napa where I'm known to law enforcement. But I tell them that's the reason I stay.
You see, I have bipolar disorder and being on probation in Napa has afforded me the support and evidence-based treatment that in fact works. I've been given the opportunity for rehabilitation instead of incarceration. I've taken that opportunity and taken it very seriously. I treat my probation terms like I would with work or school.
I think I've done just about every program offered by Napa probation. In 2007 I was ordered to participate in drug court; I did very well but two years later I had a relapse. But I wasn't given up on. I was given drug court again, completed it in one year and remain clean and sober to this day.
During the same period I was in drug court, I was also ordered to be in BI/GEO which is a long and intense behavioral intervention program. While the program wasn't pleasant, I was determined to take advantage of the help I was given to show probation that I'm worthy and grateful to the county for not just locking me up.
Even though I have excellent health care and support from my family, I had a manic episode last year which resulted in a conviction for threatening and pushing my wife. Even though my family and wife knew that I didn't intend to do any harm, the criminal charges were enough to send me to prison had the county chose to do so. Instead, I was given the greatest opportunity yet–mental health court and domestic violence classes. When I was sitting in jail last year, I thought my life was basically over.
Today, in very large part due to mental health court, I'm happy and back to where I want to be in life. My counselor asked me what I planned on doing going forward after I graduate next month. I explained to her what the county has done for me over the past two decades and that it was time for me to give back. I don't yet know how I will do this, but for the first time in a long time I'm in a place where I'm ready and able.
Respectfully,
Sean
Probation has led, collaborated, and defended effective reforms for decades and continues to do so. Probation are peace officers focused on successfully helping justice-involved individuals leave the system permanently through transformative and proven evidence-based rehabilitation. Probation is a connector in the justice system interlacing the resources within the courts, local government, law enforcement, social services, schools, non-profits and the community. Probation continues to support and advocate for policies that will further California's focus to help people leave the justice system and transform their lives while furthering sustainable safety in communities.