Women's History Month Webinar
Women Empowering Women: Celebrating Women Probation Leaders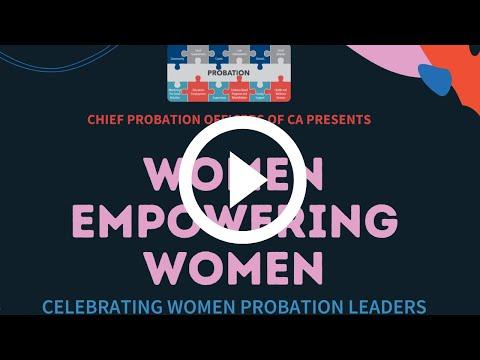 Each March, Women's History Month serves to reflect on the history of women in America and their contributions to our communities. We are proud of California probation's diversity and gender equity in our officers, with 51% of deputy probation officers in California being women.
That diversity extends to ethnic diversity with 72% of deputy probation officers being non-white.
In this video, Chief Probation Officers of California Executive Director Karen Pank, sits down with a few women Probation Chiefs to discuss the importance of women empowering one another. They touch on their experiences working in probation, becoming a leader in their field, mentorship, and how the work of Probation is enhanced by its diversity in officers.