7th Annual Foster Care Conference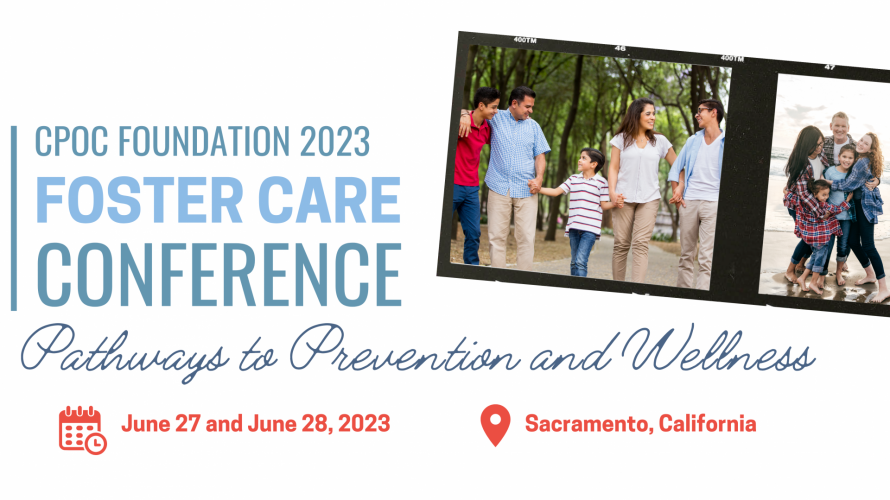 The CPOC Foundation is excited to announce that our foster care conference will be held in-person at the SAFE Credit Union Convention Center in Sacramento on June 27-28, 2023. The conference will cover a wide array of topics focusing on prevention as well as services and supports to enhance wellness for justice-involved youth in foster care and their families.
Registration Information
Register here.
Deadline to Register – May 26, 2023
Location:
SAFE Credit Union Convention Center
1401 K Street
Sacramento, CA 95814
STC – #03031296 (12.5 STC Hours)
Cost – $350 ($234 STC Tuition + $116 Registration Fee)
Hotel Information
Sheraton Grand Hotel
1230 J Street
Sacramento, CA 95814
Reserve your room here.
Room block deadline is May 30th, 2023.
Preliminary Schedule of Events
Tuesday, June 27th, 2023
9:00 Start
5:00pm Closing
5:15pm Networking Reception at the Sheraton
Wednesday, June 28th, 2023
8:30am Start
3:00pm Closing
More details to come. We look forward to seeing you there!